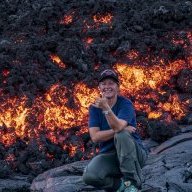 Joined

Jan 19, 2012
Messages

4,057
during my long visit to Yellowstone, I plan on a backpacking trip into the Beartooths.
I have about 2 nights and three days and look for something that is doable in that timeframe. I could eventually add an additional night.
I looked into the Russel Creek trail starting at Kershey Lake road and then going to Fossil Lake or any of the lakes nearby on the Rosebud drainage
It can either be a basecamp or I move camp each night.
I definitely look for something with great views, a lake, and solitude.

For you, who have backpacked in the Beartooths, what would be a nice introductory trip having 2-3 nights?