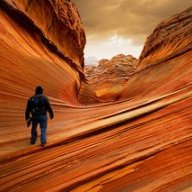 Broadcaster, formerly "ashergrey"
.
Joined

May 5, 2012
Messages

1,724
USFS asking for input on a fee plan in the Cottonwood Canyons east of Salt Lake City:
Uinta-Wasatch-Cache National Forest Proposes Fee Program
for Local Canyon Sites
Salt Lake City, Utah, May 23, 2016 -
The Uinta-Wasatch-Cache National Forest is seeking comment on a proposal to include the following day-use sites as standard amenity fee sites under the authority of the Federal Land Recreation Enhancement Act. The sites are all located in Big and Little Cottonwood Canyons.
The proposal includes Mill B South trailhead, Cardiff/Mill D South trailhead, Donut Falls trailhead, Silver Lake recreation complex, Spruces winter trailhead, Guardsman Pass trailhead, Temple Quarry trailhead and interpretive site, White Pine trailhead, Catherine's Pass trailhead, and Cecret Lake trailhead.
The Forest Service is proposing a site fee of $6 for a 3-day pass and $45 for a Cottonwood Canyons annual pass. The "America the Beautiful" Interagency Passes would be honored at each site. Passes sold would be valid for all sites listed above. Cottonwood Canyon passes would be also be valid at the American Fork Canyon and Mirror Lake Scenic Byway standard-amenity fee sites. The American Fork Canyon and Mirror Lake Scenic Byway day and annual passes would be honored at the proposed sites in the Cottonwood Canyons.
Fees collected at the proposed sites would be used to improved recreation site facilities, maintenance, and operations in the Cottonwood Canyons. Fees are assessed based on the level of amenities and services provided, cost of operations and maintenance, and market assessment.
Comments will be accepted through September 9, 2016. New fees would begin June 2017. Comments should be directed to: Matt Lane, Salt Lake Ranger District,
801-733-2662,
malane@fs.fed.us
USDA is an equal opportunity provider, employer, and lender