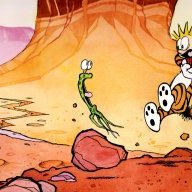 Joined

Mar 31, 2016
Messages

834
Quick overnight trip into the Santanoni Great Camp ... beautiful weather, gorgeous scenery. Loons, herons, ducks, etc. This is a photo of the Great Camp (oh yeah, a shiny new water bottle as well). The Great Camp is being slowly restored ... it's been empty a long long time.
this is a pic of the center building of the Great Camp.
huge stone fireplace inside the center building ... if you look to the right of the photo you can see a birch bark panel ... the entire room is covered with these panels.
the late evening view from my campsite along the lake
just as the sun sets behind the trees ...
morning view from my campsite
one of the resident loons ... these characters 'sang' all night long.
here's an overview of the design of the Great Camp ... the place is pretty impressive.
shot of the moon and Venus ... I didn't think it came out too bad considering I'm just using an older Nikon point & shoot camera.
The weather was just about perfect ... I got up in the night just to see the stars and it was spectacular. The only pesky bugs were deer flies & those creatures are the worst - they just won't quit.
Anyhow, I have more pictures posted along with a couple short videos on Facebook ... so if you want to see a bit more, just do a FB search for Kevin Cotter (Johnstown, NY).