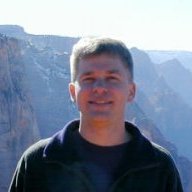 Joined

Mar 28, 2012
Messages

2,143
Blue John Canyon is mostly known as a technical canyon but the main fork's awesome narrows can be visited as a fairly easy day hike using the
"West E/E" route mentioned on Summitpost
. There's some route finding and broken country to cross but nothing difficult. There are several entry/exit points that work but in general it's a bit easier to keep walking a bit farther to the northeast instead of trying to find the earliest possible entry.
Whoops, here we seem to have wandered a bit too far east and got cliffed by Little Blue John:
Cool patterns in the rock:
Easy slickrock slopes on the way in. If one drainage doesn't work another one nearby probably will.
Starting to slot up.
Wide narrows.
Love the light in here.
Towards the end of the walk-through part of the main fork there are some easy climbing problems before the harder climbing problems begin. We passed a couple of 6-8' climbs and were soon stopped by a maybe 25' climb.
Four chockstones at least a hundred feet up.
Argh this pool wasn't there the last time I went through Blue John 4 or 5 years ago, it set up behind a dam created by a recent rock fall. It was painfully cold and smelled like it's about 8% cow shit.
Looking back up at the dam.
Back at the surface level there's a bit of fun slickrock.
And plenty of chippings and one of the kids found a nice broken point.
The other cool thing we saw was a midget faded rattlesnake, the first time I've seen one of these.
Last edited: