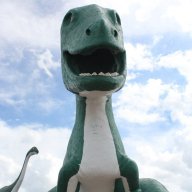 Joined

Oct 27, 2013
Messages

182
I'm dreaming of autumn colors! I want to do a short-ish notice fall hiking trip in Colorado (based on good flight prices/itineraries), but I'm suffering from information overload with so many options. So: Any suggestions for lesser known areas or specific hikes - or places to avoid for the hordes of people- to see aspens turning in Colorado? I'd even appreciate suggestions for well known areas if they're amazing enough to warrant the attention!

Parameters:
-I've found cheap flights to Denver or Albuquerque, then I'm willing to drive up to 5 hrs after that (though shorter would be preferable), so most of the state is within reach.
-I would be arriving Sat 9/26 and departing Sat 10/3. I'll have 6 full days in between to fill with mainly hiking plus some scenic driving.
-I will be car camping and dayhiking, not backpacking.
-I will have a mid-size SUV rental, so no 4WD roads but can handle slightly higher clearance than a sedan.

Are any NFS campgrounds still open this late in the season or do I need to plan on dispersed camping? For these dates, should I be targeting the central or the southern part of the state for peak foliage? Seems like with the warm, dry summer it may happen a little later than average, but weather can be fickle.

Many thanks in advance!