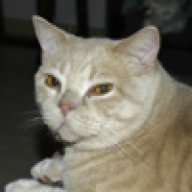 Joined

May 29, 2013
Messages

136
This is an older story!
We started flying over southeastern Utah in the late 1990ies. It was my wife´s idea to get a better picture about the features and where these are located.
In 2001 we met Tim Martin from LaSal aka "The Flying Cowboy" and had a first flight with him. Inpressive! He knows everything about flying over the area and how to approach points of interest. In 2006 we planned something larger. A flight from Moab Canyonlands Airfield along the Colorado River down to the northern Arizona and back again. Tim calculated between 3 and a half and 4 hours. That sets the price tag.
At first we didn't know that TIm was the guy who flew through a number of arches. As he told us some time later he also said "Don't ask for that, I'll risk my license doing it with paying customers!" We didn't!
Starting at the Canyonlands Airfield we reached the river not far away from Deadhorse Point, followed it more or less down to Page turned around over Coyote Butte flying eastward over the north shore of Lake Powell. At the Dirty Devil River we took a more northern direction to go over Buckacre Point and from there back to Cataract Canyon. Again along the River we returned to the Moab Canyonlands Airfield.
I will not write much text about the flight. The pictures are self-explanatory. Pictures were taken with two cameras, a digital one and an analog one on slide film. Some pics are technically limited (reflections, not always 100% focussed, sometimes shifting colors througt tinted Windows.)
More about flying over Canyon Country:
Cross Country Flying
written in German. Due to the number of pictures the story will come in several "chapters".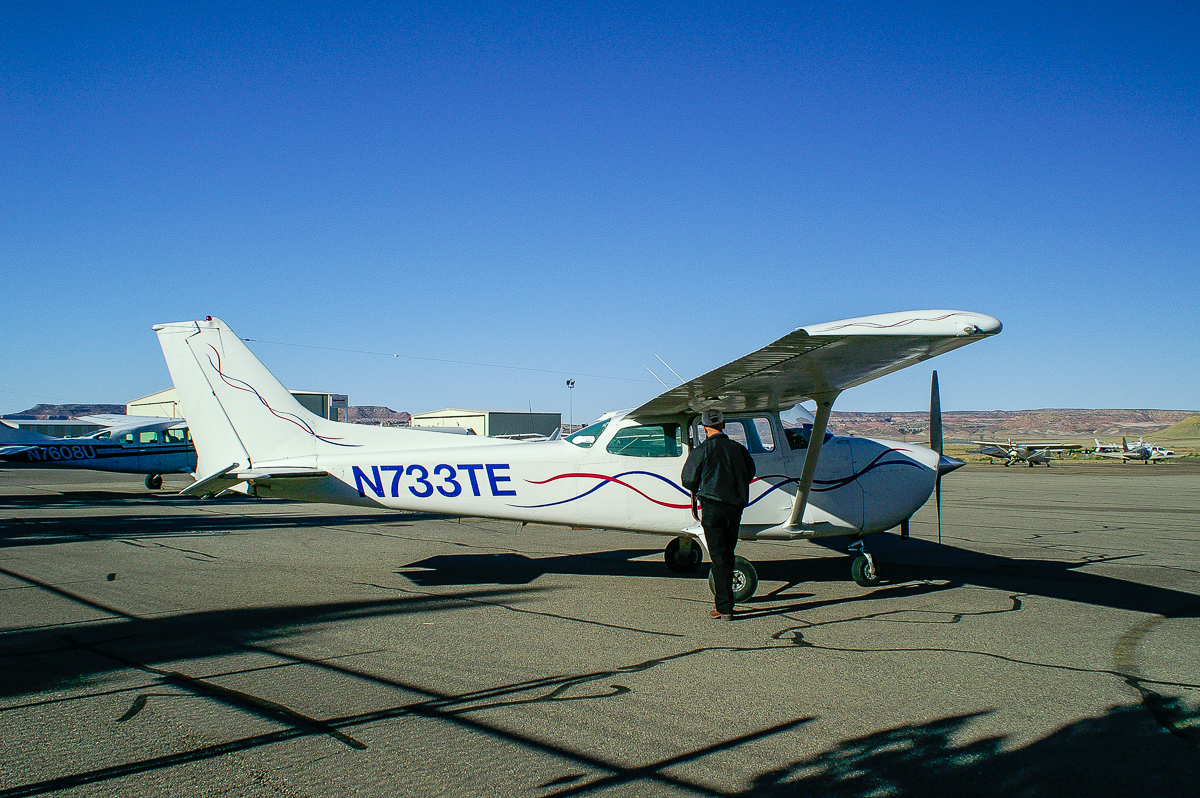 Tim Martin and his plane - Moab Canyonlands Airfield
Waiting for the pilot - notice the limited space.
Determination Towers - sorry something missed!
Another analog picture
Bull Canyon System
Approaching White Rim - so called Airport Tower middle left
Lathrop and Buck Canyon
The Loop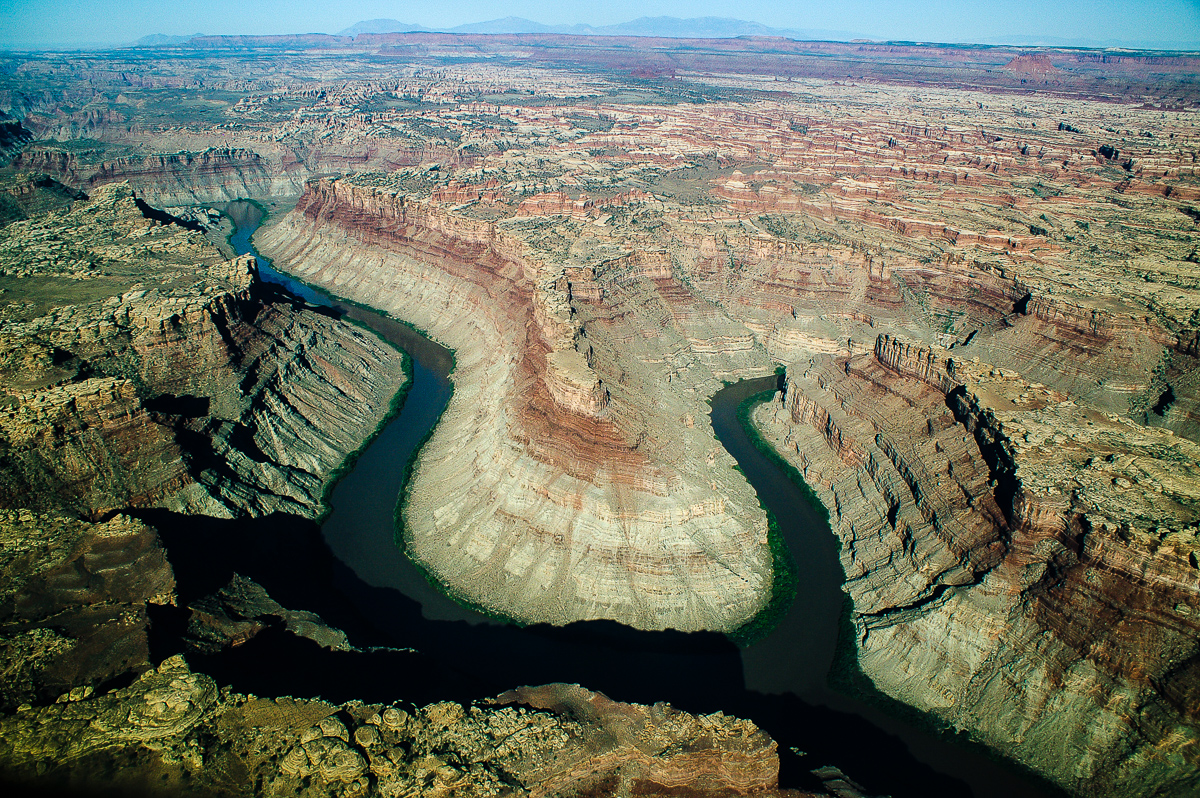 Colorado River - Green River Confluence
Confluence again
Canyonlands Maze District: The Doll House
Waterhole Flat and Gunsight Butte
UT 95 and Colorado River Bridge near Hite
North Wash
White Canyon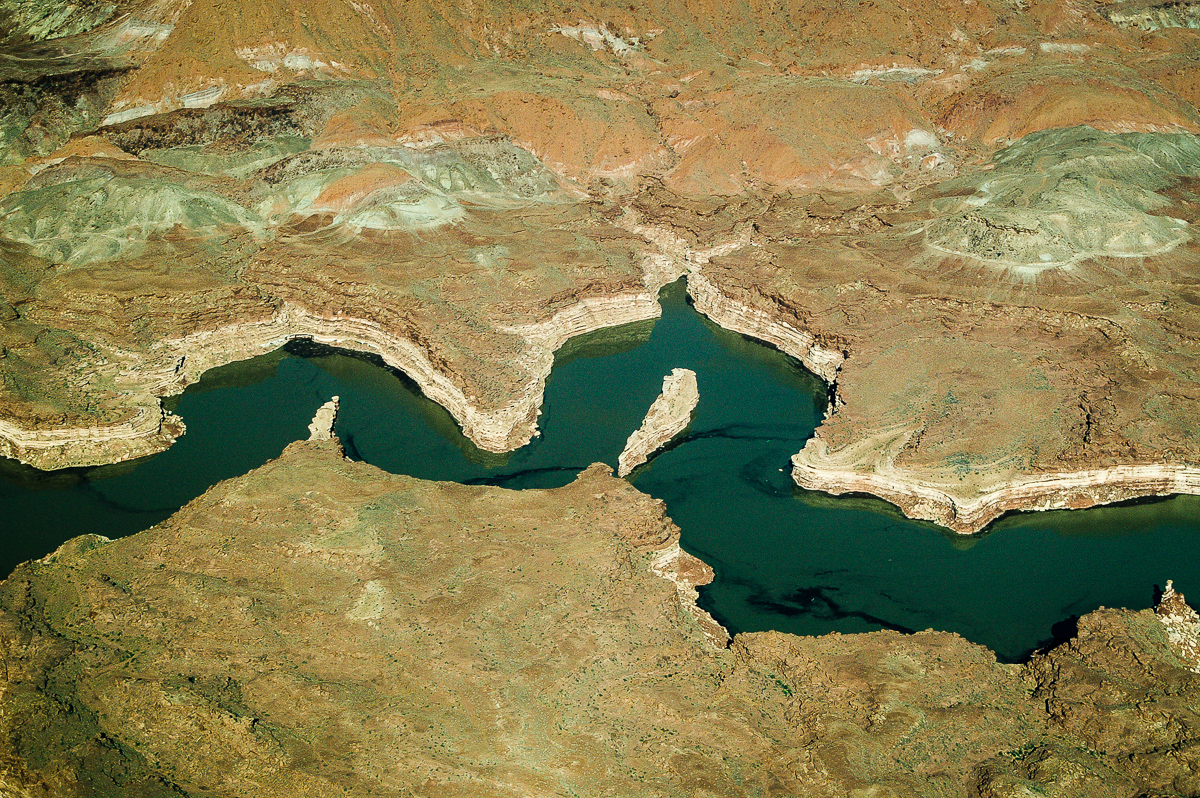 White Canyon
Glen Canyon
Castle Butte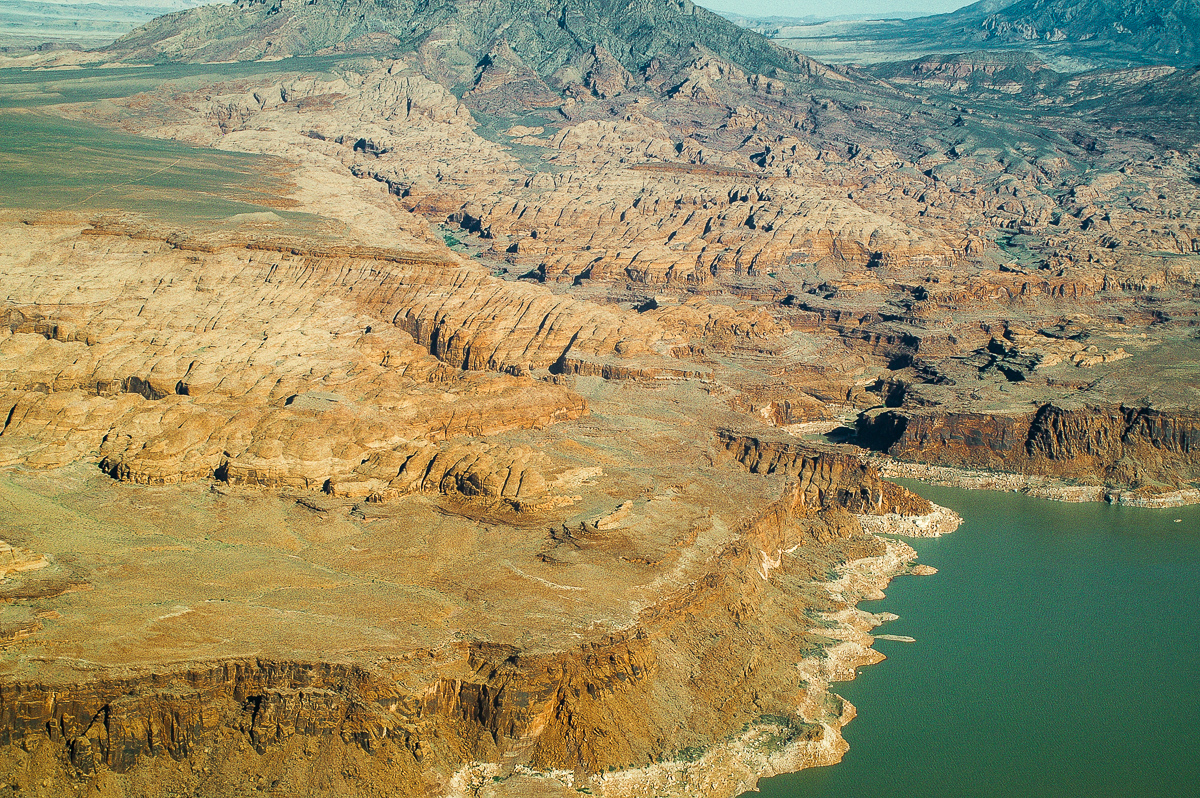 Ticaboo Canyon
Good Hope Mesa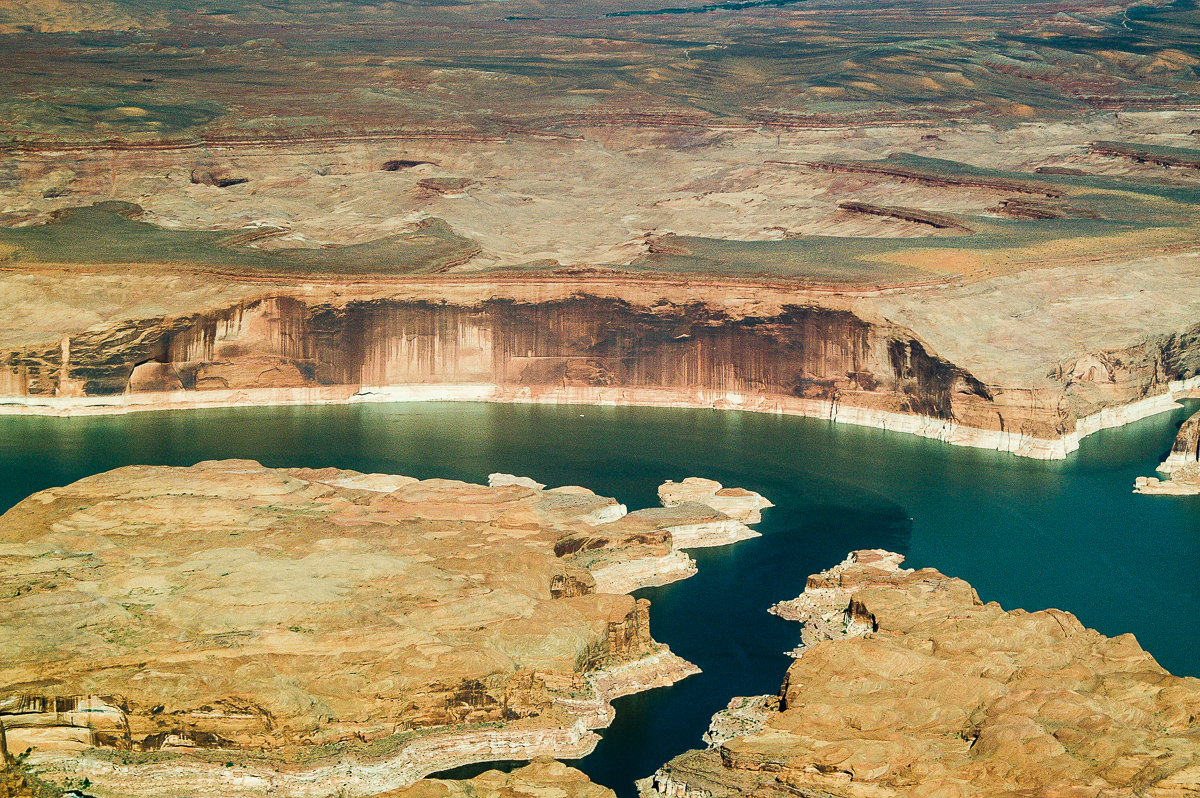 Tapestry Wall
Forgotten Canyon
Moqui Canyon
The Rincon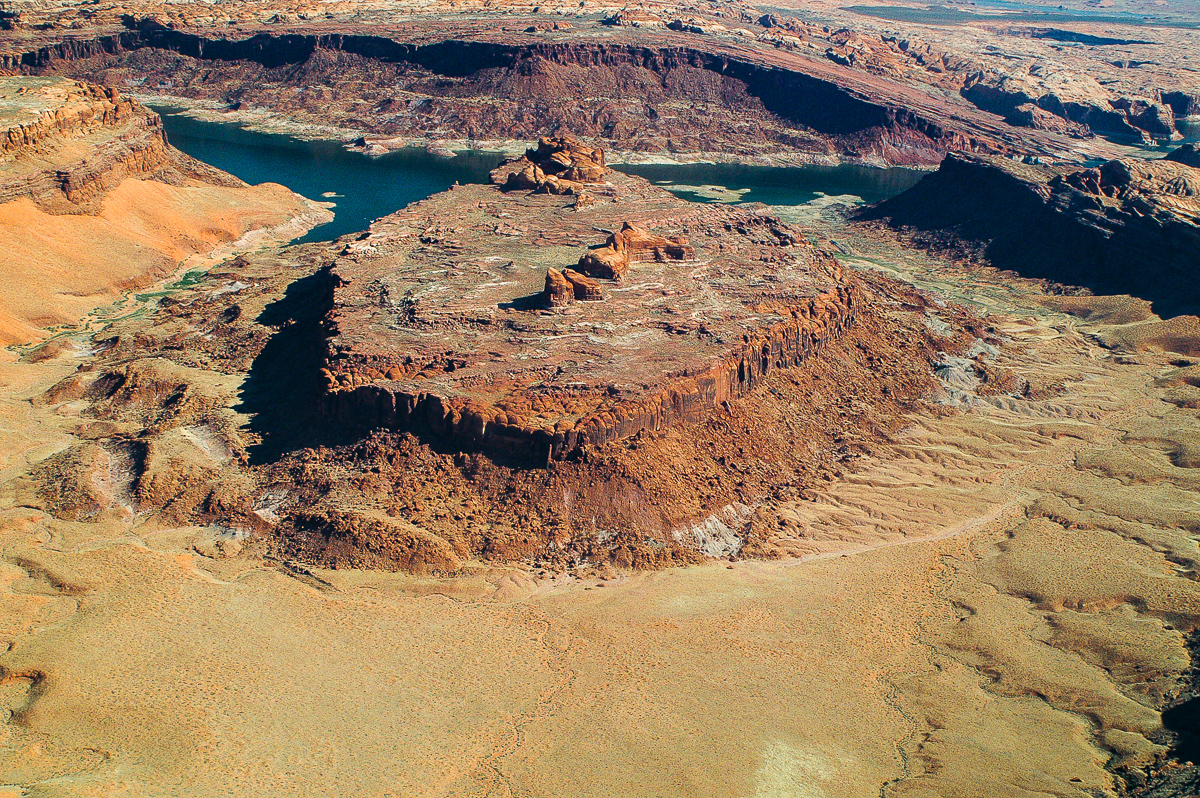 The Rincon
To be continued.....