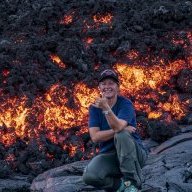 Joined

Jan 19, 2012
Messages

4,070
Exploring Horse Canyon, June 2010
My husband and I decided spontaneously to spend a day in Needles District and explore Horse Canyon. We've been to Lavender Canyon before and Horse Canyon always caught our attention.
And we also wanted to see what we could do with our rental Jeep Rubicon, so Horse Canyon was a nice trail to check it out. There is a limited amount of permits for Horse Canyon and you can either reserve them in advance or just walk in to the backcountry office in the Needles District visitor center.
That's what we did.
We were the first ones today to ask for permits and so it was no problem to get one. With your permit we also got the number code for the locked gate.
The rangers intructed us about some particular issues like the ruins we eventually would approach and that we were not allowed to get close to them or remove anything.
Okay, we got it. But we definitely only wanted to take pictures and nothing else.
After leaving the visitor center we turned on the graded dirt road toward Cave Springs and turned right to the locked gate. The number for the lock was written on our permit and we entered the specific area.
Soon after passing the gate the trail was getting sandy.
The landscape changed and soon we encountered a dense thicket of riparian vegetation. And not long after that the first water puddles appeared and finally combined into the well drained Salt Creek. Normally there isn't much water in the creek, but we had a good amount of water and so I waded through it until I reached again drier ground a few hundred yards away.
That was also a good place to take pictures of our Jeep crossing the creek.
After around 2 miles on a sandy trail we reached an intersection which was the confluence of Salt Creek and Horse Canyon. We kept right and followed Salt Creek for a while. The landscape around us was gettign more and more interesting.
Our first stop was at Paul Bunyons Potty. That was really an interesting feature high above that alcove. And a real potty was next to it along the little parking lot, ha ha.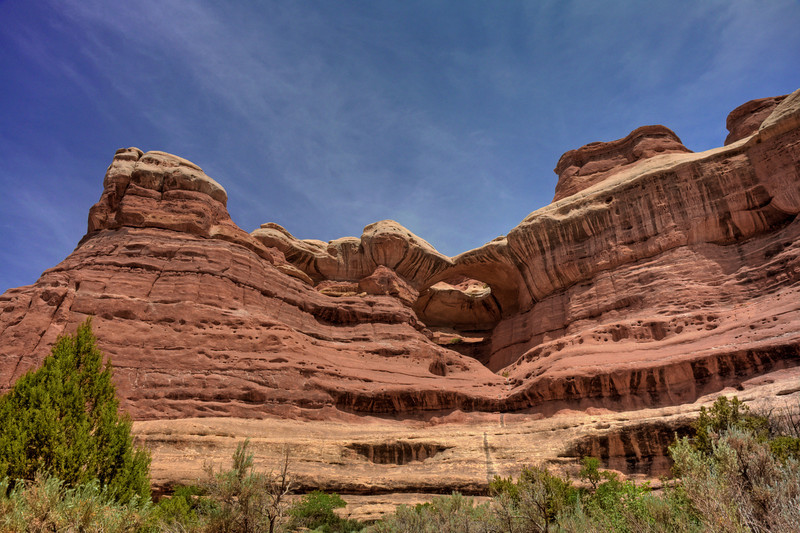 On the opposite side of the trail were also some interesting sandstone features. The looked like little hoodoos.
Hoodoos
Shortly after we left Paul Bunyan's Potty we discovered a small granary just next to the road. On our way in we somehow missed it, but back out it was totally obvious and we wondered how we could missed it the first time we passed.
Granary
Another mile after we left Paul Bunyon's Potty there was a small spur road on the left and we followed it. This spur road took us near the well known Tower Ruin and we parked our Jeep and began to explore to area a little bit closer and more intensive. There was an Alcove and in it we discovered the ruin. To bad that it was so high above, it would be nice to get a little bit closer to it.
We explored the place a little bit and then went back to the main jeep road, heading south. The landscape was really interesting and we discovered lot of cacti in bloom, wildflowers, interesting sandstone features in all kind of shapes and pattern. Large cottonwood trees covered the sides of the road and looked very inviting.
Shortly after passing a narrow rock passage we parked near the trailhead to Castle Arch, which was around a mile away. Well protected we dicovered a lot of cacti species along the trail and also some Sego Lilies.
Claret Cup cactus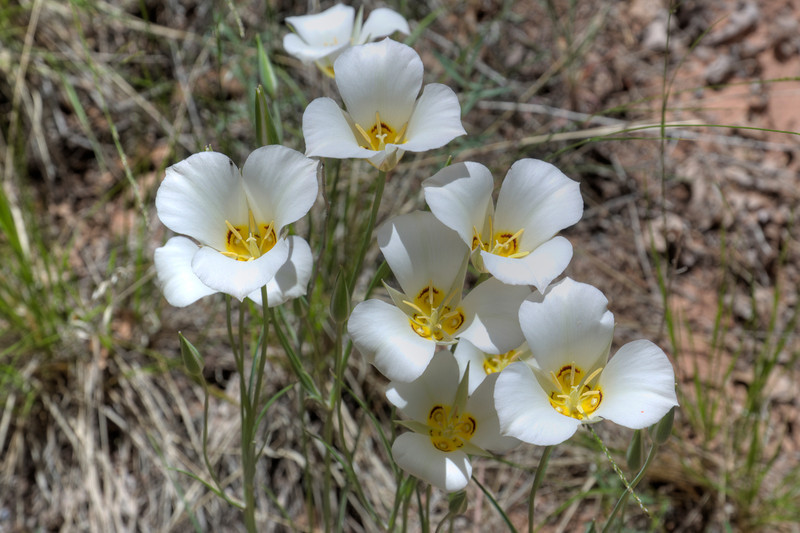 Sego Lilis
Past some thickets of shrub oaks and sagebrusch we finally discovered the arch high into thesandstone cliffs.

After the Castle Arch trailhead he road was getting a little bit rougher with some rocky ledges and boulders and the officially road ended soon after that it.
From here we could walk toward Fortress Arch, which was approximately 45 minutes away, but we skipped that arch today. Due to the fact that we had to drive down to Monument Valley, we decided to turn around and head back to the locked gate. Even without completing the whole trail and not visiting the rock art it was a great day with a lot of fun.
Featured image for slideshow: