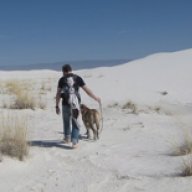 Joined

Nov 7, 2012
Messages

3
Hey Guys!

I'll be spending nov 16th thru 21st in escalante. I have been trip planning for....a while. Its been quite the undertaking. I still don't have anything solid beyond get in Jeep, pick friends up from airport and drive from phoenix to escalante.

We are looking to predominantly car camp, probably off hole in the rock. We do a lot of backpacking, however, and if you know of an overnighter that you feel is mandatory in the area I'd love to hear about it!

Looking for recs of places to see/visit from folks that really know the area and it looks like I've found those folks! Would like a spot with good privacy to set up a basecamp and dayhike out of. Like I said, would love to hear your suggestions on your favorite hikes as well.

Thanks so much!