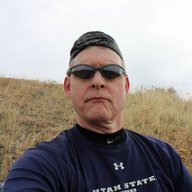 Joined

Dec 23, 2013
Messages

3,434
No need to elevate this to the slide show, I just wanted to wish everybody a Happy Turkey Day from the Scatman. I did my annual Thanksgiving day hike up Ensign Peak this morning to burn a few calories before heading off later this afternoon to eat some turkey dinner with my wife's side of the family.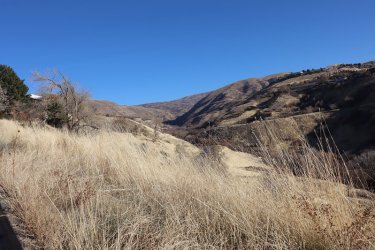 A look up the lower end of City Creek Canyon on our way to the trailhead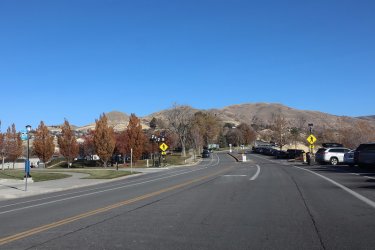 Ensign is the bump to the left of center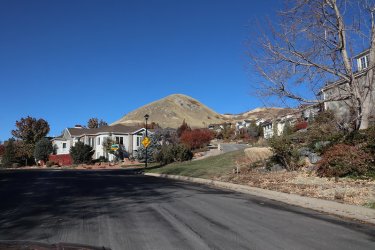 Almost at the trailhead, with Ensign above
Ensign Peak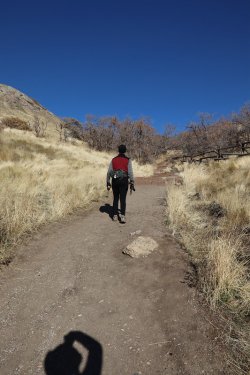 Shadow time of the year.
Inversion time too.
Downtown Salt Lake City below
The monument at the summit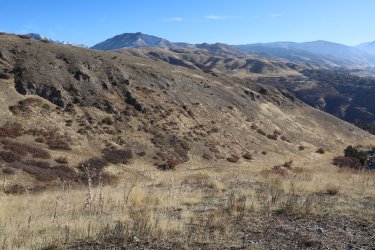 L-R off in the distance, we have Burrow Peak that can be seen just over the closer ridge, Black Mountain, then Avenue Twin Peaks,
Mount Van Cott, and Mount Wire in the upper right hand corner.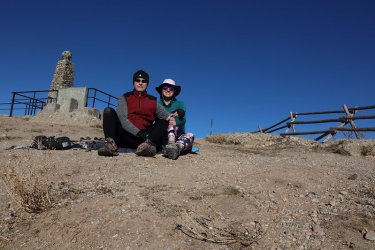 Happy Turkey Day everybody!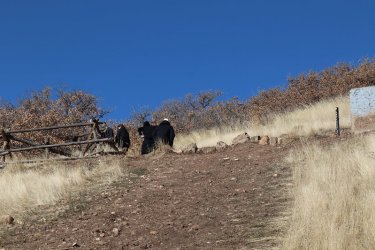 Know who these gals (lasses) are
@Rockskipper
? They are the women's basketball team from Ball State
University. I assumed that they must have been in town to play the University of Utah, but they actually played the Utah State
women's team up in Logan yesterday and kicked their arses, 80 - 55! If I had known that, I'd have acted like a bowling ball and
knocked them all back down the hill.
Utah State, hey Aggies all the way, go Aggies go Aggies, hey hey hey! They were just
stopping on their way to Provo, where they play BYU tomorrow.
This might be my last hike for awhile as I've been dealing with some nasty shin splints, and I really need to rest before I do some kind of permanent damage. If anyone has advice on what to do for them other that rest, ice and stretching, I'm all ears.
Last edited: