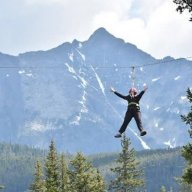 Joined

Apr 15, 2021
Messages

20
Hi! Newbie backpacker working on planning a 100 mile trek plan. I'm interested in finding the best emergency backcountry device and/or satellite phone.

To be honest, I wasn't thinking these were very critical and many YouTube videos say if you are fully prepard you don't need the expense. Well, my mind has just changed ! My work colleague who is an experienced hiker and adventurer went solo in Southern Utah for a planned 7 days. Despite being well prepared, he took a very bad fall on his first day out. His leg was broken in two places & tendon torn [surgery required], He literally couldn't move. He had fallen below phone reception, and he had no way to contact anyone or call SAR. He would not be missed for 7 days. Suddenly in a dire situation. He tried to bundle up as much as possible, shock setting in, and dehydration. Miraculously, some hours later a Search and Rescue crew was called to look for another hiker in the area. They randomly came across my friend. I'm still really shaken up about this situation. If all the stars had not aligned, I don't think he would have lived to tell his story.

I am now an advocate for investing in ways to reliably call for help. Most likely I will never need it. But, you just never know. Being prepared is critical. Since I'm just getting started and not sure how much hiking I'm going to do this year, is there a way to rent these? "try before you buy"? Is a Garmin Mini pretty much the way to go? Any other devices/plans recommended? Also, how do you recommend best keeping them on your body if you fall?