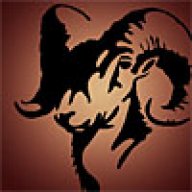 Joined

Feb 15, 2013
Messages

105
The mountain was just staring at us, from our camp. We vacillated on whether to do it or not. It called to Jenny. Spoke to her. Called her some more. The east face route is a personal favorite. What looks like an impossibly steep face is actually steep, but clean granite slabs, hanging over a glacier and soaring to the sky. Quite reasonable and moderate climbing. Memories of the best type of climbing anywhere filled my head and were voiced to Jenny, feeding her desire further. To do the peak, we would need to stay an extra day. A day we had minimal food for. The head refereed while the heart won over the stomach. We committed to the climb.
A little of everything describes this route. A descent off a steep snow lip and down 600 feet on a glacier, is followed by a steep climb up a snow gully, dodging crevasses and a delicate exit of snow to wet, gravelly slab with exposure. A short traverse around a tower and we are in Gun sight Notch, gearing up for 2-3 pitches of technical climbing on the lower mountain. Jenny spent many years as a guide and had led many an alpine route....30 years ago. She was great. Time to be great again.
Life can be inconvenient and so it was here. Her first pitch after all that time, lacked protection and good hand holds. Balancey, down sloping slab was all there was to use. Desire wrestled with concern. Desire won and the yell of off belay came down. Two pitches and a scramble led to the ethereal part of the route. The clean slabs. Free soloing, we found our way up 800 vertical feet of class 3-4 joyful movement. The wall steepened. The exposure was massive. Jenny on the sharp end again. With only 100 feet of rope, she broke the climb into two pitches, the final 20 feet, stepping over and up a double exposed knife edge. One of those spots that can not be imagined, but only experienced. The summit was a few feet away.
Nervous about descent and our lack of rope, I escaped into the register, finding my name from 18 and 19 years ago, along with ascents from 5 and 6 years ago.Time to get off the peak. Using all webbing, slings etc., we were able to do 85 foot raps. Too bad the stations were 100 feet apart. Luckily, the 15 foot gaps were not hard climbing. Raps on the lower peak went better and we were back in the notch, taking our rock shoes off and our boots back on. Water was scarce. The afternoon is fading to evening.
The snow had been difficult and an alternative route home was discussed and tried. Steep heather and grass that if one were to slip? Never mind. Can't think such things, even when keenly aware of the need for focus. Back to the steep snow gully, we build an anchor and rap twice down the snow until the angle eases. Then the 600 feet up the glacier we go and back into camp, in fading light. One dinner for two people, but it has been worth it. Less than 3 miles has taken 11 hours, but we have seen, coveted, gone, succeeded and now we cherish.The next AM we head down, again encountering hard exposed snow, that required care. We have pooled our abilities and been larger than the sum of our parts.
Pictures?
The east face of Mix-Up Mt. on the right
Steep snow, dodging crevasses and moats
first Pitch-Jenny on lead
On the ethereal east face
Final pitch
Summit
Back down
Back in camp
Slideshow
[picasa]https://picasaweb.google.com/108034287150978265447/EastFaceOfMixUpMt#[/picasa]
Featured image for home page: