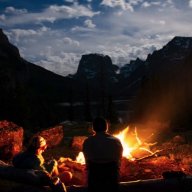 Joined

May 3, 2018
Messages

288
Lacey had a rare occurrence where her salon shut down from Saturday to Wednesday for the holidays so the owner can take a break. One of the few rare times she gets more than just her usual Sunday - Monday off. Weather was bad in Washington (until late on the 3rd) but weather happened to be a lot better in Northern Oregon. So that's where we went. I've been eyeing up the Eagle Cap Wilderness for some time.
Being our first backpacking trip in the higher elevations / mountains of the summer and having a whole month (June) off to deal with our wedding we happen to be out of shape for our usual backpacking.
Our original plan was to go from Two Pan TH to Mirror Lake (7.5 Miles, 2200ft gain) and camp, then go to Glacier Lake (4.5 Miles from Mirror Lake 800-1000ft gain) and camp, then from Glacier Lake to Blue Lake (13 Miles, 2800 ft gain) then hike out back along Two Pan's west fork. However due to insane super mosquitoes, poor packing (heavy), elevation/out of shape we decided to instead to keep the first day the same; but on the second day keep camping at Mirror Lake but summit Eagle Cap without our heavy packs. Day 3 was going to be a rest day but it started snowing and we were unsure we would have been able to make the 10 hour drive back to Western Washington + the hike out in a reasonable time since we both worked on the 5th.
Some critter ran off with our toilet kit, I'd like to think so anyways as I would like to see the best in people and that no one stole it from our camp. There are special regulations where we camped that no campfires are allowed in the Seven Lakes Basin. However since it was the 4th of July weekend it was pretty crowded (we counted 5 tents from our vantage point). 3 of them tried to get a fire going...
Wonderful and beautiful trip
Approaching Eagle cap and seven lakes basin (off to the left of Eagle cap)
Getting closer!
Our friend!
Super mosquitoes spawned here. Whether it was windy or 28 degrees, they did not care.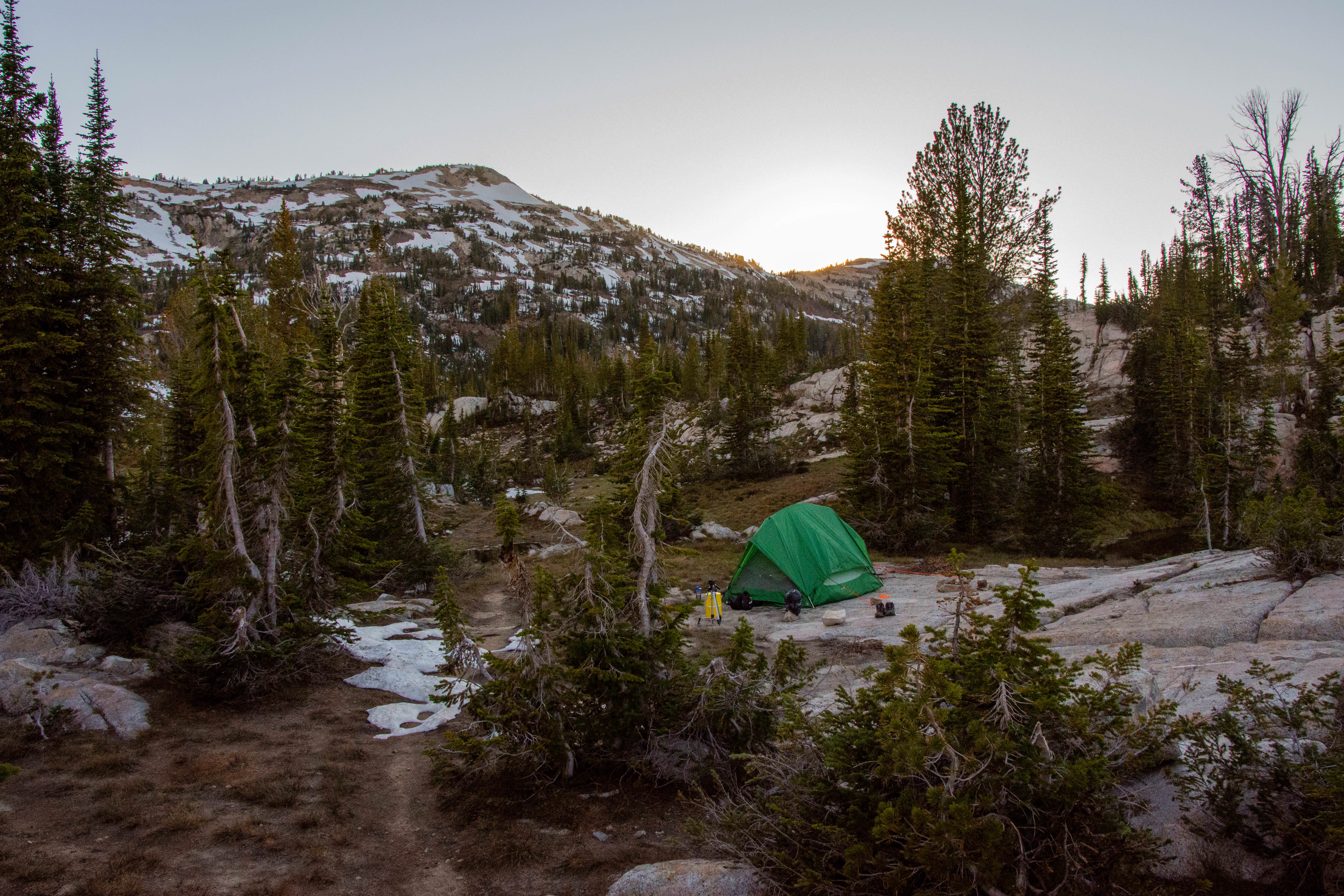 Sunset on day 1
Cool island, mirror lake.
Moved our camp higher up in hopes that a windier spot would keep the mosquitoes at bay.
Heading up to Eagle Cap
At the summit
Glacier Lake from the top of Eagle Cap