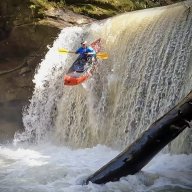 Joined

May 3, 2013
Messages

528
I'm in the market for a new DSLR. I'm having trouble deciding whether to jump in a spend the $$$ for a full frame or stick with DX. My photography is pretty much all outdoors, landscapes...not much action or sports stuff, I generally use my GoPro for that. Video isn't a big deal as far as my choice of camera, but it would be nice to have quality 1080p/60fps if I want to mix it in with GoPro footage.
Hiking and backpacking is when I shoot 95% of my pics, so weight/packability would be a factor.

I'm not into photography to sell my images, although that would be nice someday. I know to get the most out of a full frame camera, you have to have a really good lens...the $ is adding up quick. I've been looking at the Nikon D7100 as far as lower end, and Canon 6D for full frame.

Thoughts, opinions, recommendations from you rock star photographers out there?