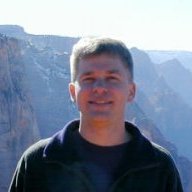 Joined

Mar 28, 2012
Messages

1,962
Memorial Day was pretty rainy and I wanted to relate a little experience with driving on clay in the rain. Bear in mind I'm not a total noob, and have driven a lot of miles in the desert including in the rain. For example, just this spring I was camping out on the Sam's Mesa road when a third of an inch of rain fell in the area. More memorably, I was out on the HITRR a number of years ago in August when it was really pouring, and in fact later that day or maybe the next day that road got washed out like 20 feet deep one spot and wasn't repaired for days. I mention these experiences only to say that nothing in them, or in any other driving I've done, prepared me for driving on wet clay.

So anyway on Monday I wanted to do a bit of exploring the San Rafael Desert from I-70. I drove down the Baker Ranch Road, which in good conditions is very fast, smooth traveling. I had just come up from Torrey on HW 72 and had seen a lot of rain in the area but I sort of stupidly figured it would mostly hit the mountains. Anyhow, after I passed the intersection with the Lower Last Chance Loop it started raining for real and my tires were kicking up a lot of clay and I should have taken a hint and got out of there but I continued. Near the top of the Last Chance Dugway the weather opened up for real, the kind of rain you can hardly see through, and I knew I was done, so I turned around and all of a sudden the character of the road changed to pure axle grease, much more like driving on ice than snow. I slid sideways almost immediately and would have gone right off the road if it had been canted even a tiny bit. So I slowed down and white-knuckled it -- sliding all over the place and barely under control, at 15 MPH, with good tires and 4wd -- all the way up to near Willow Spring Wash where the road changes back to something that isn't clay, at which point I could drive normally.

Anyhow, I got a bit lucky and felt pretty dumb and wanted to mention this as a warning. I'd heard it could happen but my imagination had sort of failed me as to the degree of slipperiness. I'll be giving clay roads some more respect in the future.