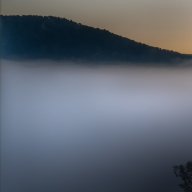 Joined

May 19, 2012
Messages

1,923
I had been napping for about an hour, and you know when you start to wake up and you don't know where you are, but you feel so good you don't care. Then you start becoming conscious, which is when I kind of freaked out for a second. It was hot. Really hot. And then I remembered where i was: in the Grotto, along the Colorado River in Meander Canyon. A beautiful little shady alcove right off the river, much visited by tour boat. I arrived late morning on Friday the 6th of September. I had not heard or seen anyone since shortly after I left Potash the morning before. Then I heard a bunch of voices.
A few weeks ago I decided to take some time off. I decided to float Meander Canyon in my canoe by my self, something I have not done before. I have back packed quite a bit solo, but never floating on a river. I called Tex's and they said they had room for a canoe and 1 person taking out from Spanish Bottom on the 8th. Perfect.
I have a 16' Wenonah Adirondack, which I have found works great on our flat water rivers. Takes a lot of weight and tracks great. The issue was that although I had been in it solo on a lake, never weighted down on moving water. I found that turning it around backwards worked the best, with added weight in the front (100lbs). That was my setup on the Colorado, and it worked flawlessly.
As I said earlier it was friggin hot, no wind until the late afternoon. Very few of the big puffy clouds that give shade. So the heat was very intense for me, & I stopped a lot. I was in no hurry. The jet boat can pick me up in 3 days anywhere between Potash and Spanish Bottom. All of the side canyons had a great deal of mud at their mouths, so access sucked, literally. So the alternative was to bush whack. And did I mention it was hot? I decided I could not physically do any exploring of side canyons (as Willard said in "Apocalypse Now" - "never get out of the boat…..unless you were goin' all the way…") unless there was a clear trail and access from the river. This was a drag as previous years I remember having easier access to canyons. When the heat got too intense I would pull over under a cliff or overhang and tie up. These overhangs were not abundant but seemed to show up when i needed them most.
A daily pattern emerged, mornings were calm and cool so the earlier start was better. I needed to pay greater attention to the patterns in the river, as I was by myself and had limited maneuverability, plus the water was the lowest I had ever seen. A lot of sand bars to work around. At least the water was a perfect temperature, I would say upper 60's lower 70's, so I did not mind getting out and pulling. Around 4 or so the winds came up which was cooling, but made paddling solo difficult. So I usually found a place to camp fairly early. Around 5. Then I could explore if I wanted, swim, find some shade, or sit in the shadow of the tent and enjoy the view and wait the cool night.
The next day, below Dead Horse Point.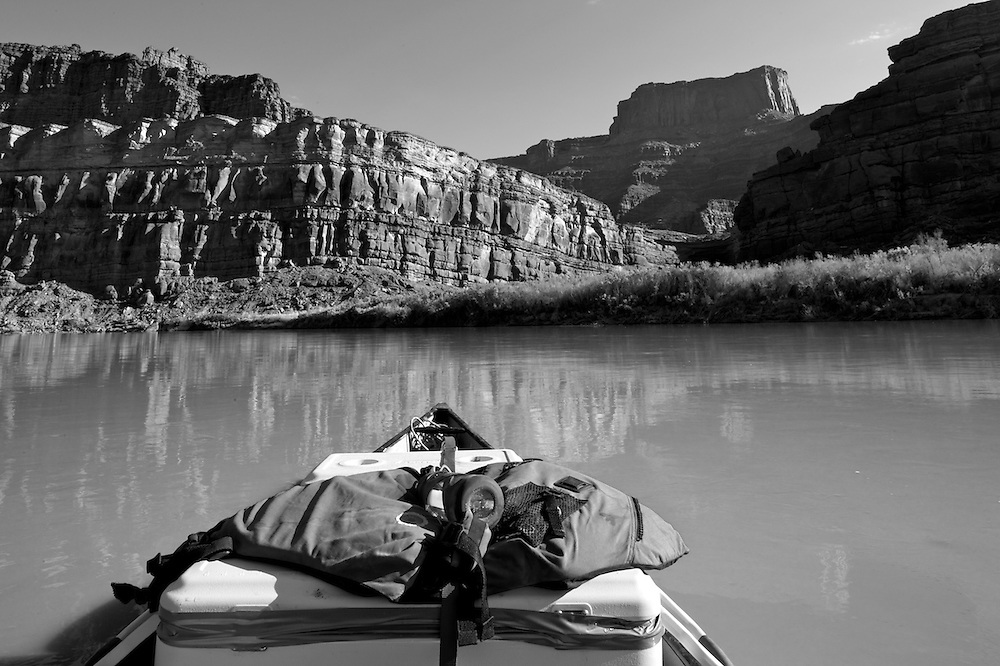 The Grotto
I had seen no one since the afternoon before shortly after shoving off (3 big sight seeing boats with maybe 25 people each heading back to Potash) until I was awakened in the Grotto by voices. So I hurried down the ledge where I was lounging and proceeded out along the trail, suddenly coming upon about 30 people in a long line shuffling into the Grotto. So I stood aside and acted as official greeter when they walked by. A few people just said "Oh!" when they saw me, others said hello, most seemed really happy to be there in spite of the heat. I would love to hear a concert in this place, the Moab Music Festival has events here.
From a short day hike, looking for shade:
Lockhart Canyon
My second night was spent at the mouth of Lockhart Canyon, not a place I really wanted to camp but the wind beat the hell out of me. Plus it was the hottest day yet, over 100 degrees. So I camped on a beautiful beach, and day hiked up the canyon, through the knee deep sludge that protected the first 200 yards of the hike from the mouth of Lockhart. I soon found a jeep road and followed it about a mile to a fence, the boundary of Canyonlands National Park. Relaxed under the huge cottonwoods here. I relaxed a lot on this trip. I was putting off for as long as possible the slog through the slop back to the beach.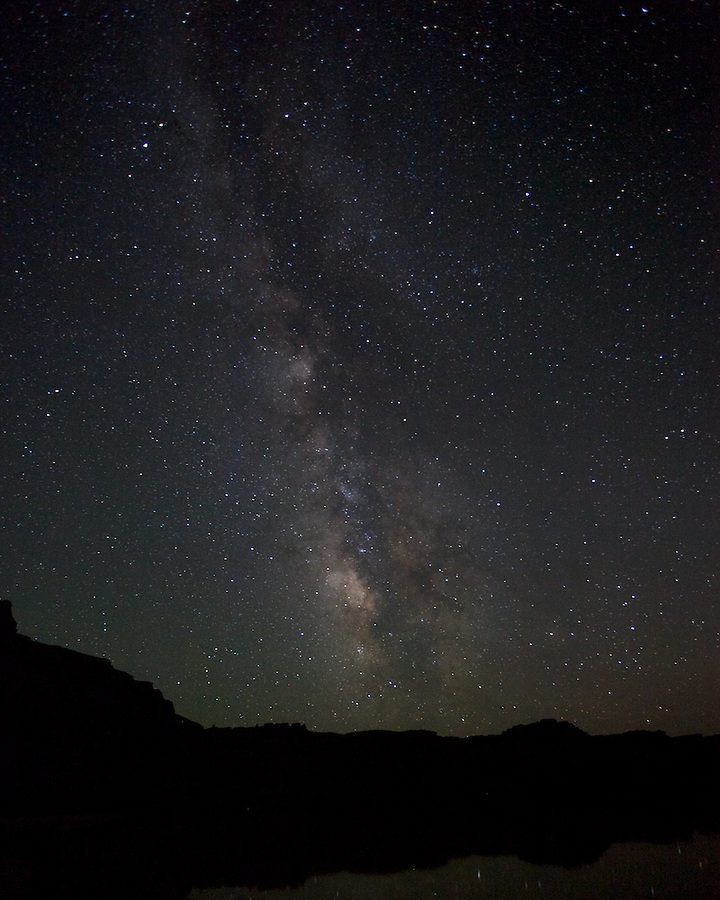 Saturday was like Friday, just more so. Maybe a little cooler. I was making about 12 miles a day and that was fine with me. I was approaching the loop, where the river loops around on itself, and you can hike up and over where it is skinny, at the "neck of the loop. I was dead tired and decided to make my last camp in a spot we had camped a few years before, only the beach had shifted about 1/4 mile, so officially I guess it was a different spot. It had a good view of the side of the loop and the trail up to the neck.
The wind kept up Saturday evening, then it clouded up around 10pm, started to rain off and on through the night. The next morning was cloudy, but cool. Beautifully cool.
I had a couple of hours until I thought I would see the jet boat, so I cooked a huge omelet, rinsed it down with an ice cold Corona (a mexican omelet). and waited for the boat to arrive. Getting ready to be picked up is important. You need to know how the jet boats like to approach the shore, making sure there is enough water depth at the bank. Make sure the boat is clean, inside and out. Anyway, I was all ready and they loaded my stuff quickly , and it was off to the Confluence and Spanish Bottom. We passed the people waiting at the Confluence and headed to Spanish Bottom, where we pulled into a very happening river scene. At least 50 people, tents, ganja, boats everywhere, all hanging out together around a big communal kitchen.
Then a stop at the Confluence and our 2 hour boat ride back, always a highlight.
Last edited: