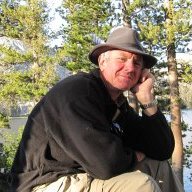 Joined

Sep 30, 2014
Messages

709
Just about everywhere that dogs are allowed in the wilderness they are required to be on a leash. In California's national parks, they are not allowed on trails at all--in fact, the rule in most national parks is that dogs are allowed only on paved areas--anywhere you can take your car, you can take your dog.

That doesn't include any trails that aren't paved.

But we'd estimate that of the fifty dogs we've seen in the backcountry this year, about three of them have been on leashes. It's the single most frequently broken regulation that we see in the wilderness.

On our last trip to Caribou Wilderness, we ran into quite a few dogs, and only one of them was on a leash. But that dog was within a mile of the trailhead, just starting out, and we wonder how long he stayed on that leash. We don't say that because the owners looked untrustworthy--but the trails the Caribou Wilderness are rife with deadfall trees. We had to climb up and over, or around more than 75 trees on our hike there. And we can't image what you would do with a dog on a leash in that scenario. Our guess is that you would get pretty darn tired of the tangles.

Of course, some dogs we've met are extremely well trained and behaved. But not all are. And we worry not only about dogs interacting with other hikers. More of a concern is how they might interact with the local wildlife--chasing squirrels or deer, or even worse, fighting with something that might fight back.