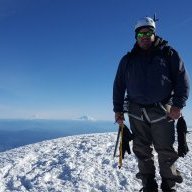 Joined

Jul 18, 2016
Messages

47
My dad is traveling across I70 in a couple of weeks, and he has a few days to spare. I'm trying to figure out a decent 1 or 2 night trip that is:

1) Within an hour or so of I70
2) allows dogs (so National Parks are out)
3) not too hot for the last week of June -- looking for slot canyons, water, or high elevation
4) not super strenuous -- 10 miles a day will be plenty for this group.

I'm coming up blank -- most of the routes I've been on in that area are no dog routes, or are likely too hot and sun exposed for late June. So I'm looking for suggestions in the following areas:

San Rafael Swell
Fish Lake area
Escalante
Brian Head/Cedar Breaks (he will be traveling south on I15)
Western Colorado?