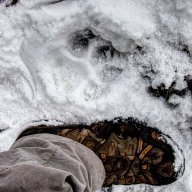 Joined

Jan 18, 2012
Messages

742
I've had a couple people ask about the water filter setup that I made so here is my attempt at explaining how I made it. I bought the rolltop dry bag that I use for my dirty water bag from Walmart. It came in a pack of 3(
http://www.walmart.com/ip/Outdoor-Recreation-Group-Set-of-3-Ultimate-Dry-Sacks/10928125
) . I used the biggest one(green). I beleive it's $12 for the 3 pack and you are left with 2 extra dry bags. They Sawyer water filter can be bought at Walmart for $37 (
http://www.walmart.com/ip/Sawyer-Inline-Water-Filter-with-34-Ounce-Bottle/8283710
). The other components you will need you can get at Lowes or Home Depot. You will need about 3 feet of 3/8 inch tubing. The 2 plastic components you need are a small 1 inch diameter piece of pvc that has femal threads on at least one end. The other piece is a piece that has male threads on one end that will screw into the other pvc piece that you bought and then has a 3/8 inch nipple on the other end.
Take the dry bag and find the middle of the bottom of the bag. Mark that spot and screw the 2 plastic components together at that spot. The piece with the nipple goes on the outside of the bag. The other piece on goes on the inside. It is quite dificult to screw them together. I ended up using a pipe wrench to hold one piece and vice grips to hold the other. After they are screwed together you will have to use an exacto knife or some other knife to cut a hole in the part of the bag that is now inside the pieces of pvc so that water can pass through. Then all you have to do is attach the tubing to the nipple and then attache the filter to the tubing. You'll want to make sure to use at least 3 feet of tubing in order to get good flow out of the filter. Total cost is around $50 and you are left with 2 extra dry bags.
I usually just fill up the bag and then fasten the buckle around the branch of a tree or corner of a rock or just hold it up while my bottle fills. You can also hang the dirty water bag and then attach tubing and a clean water reservoir to the bottom of the tube and then let gravity do the work while you take care of other things.
Here are a couple of pictures. The white stuff around the base of the grey plastic piece is some caulk I put on it but I don't think it's really necessary.