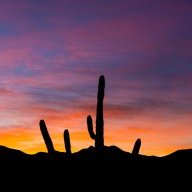 Joined

Apr 22, 2013
Messages

320
I've been wanted to tackle some canyons along the Dirty Devil River for quite some time. Happy Canyon definitely being the crown jewel but the lack of info on Scar Tissue intrigued me. So I packed my Subaru & headed out on Highway 95 to where the Dirty Devil River flows into Glen Canyon.
Its a 4 mile drive to the end of the road which is in pretty good shape with only a few places with require high clearance.
Not a lot of great places to camp but I found a place that worked out with the river being close by
Fun/hard part of hiking to the canyon is where to cross the river. I found following the river on the west bank as far as possible the best option as I tried a different route on the way back that was a lot more challenging.
Nice patch of flowers just randomly in the middle of nowhere.
I ended up walking up stream about a 1/8 of a mile to the canyon mouth. Water was cool but thankfully not too deep.
Once in the canyon it gets down to business in a hurry.
For the most part the canyon is straight forward with few obstacles.
I did find one place I had to exit the canyon with was pretty easy.
Eventually the canyon opens back up.
I continued to walk up Scar Tissue to the towers at the top, make for a nice place to have lunch & turn around.
Some of the challenges when coming back... not the best place to cross! Not to mention the bush whacking wasn't fun.
Time to leave Scar Tissue & head to Happy Canyon & leave the bush whacking behind!
Poison Springs Road to the trail head is just over 16 miles. I found the first 11 miles on Poison Springs Road to be in great shape & covered 11 miles in about 30 minutes. Once hitting the Black Jump & the mining road the last 5 miles took about 60 minutes. Nothing technical, just go slow, avoid rocks & don't fall off the cliff.
At the end of the road you are treated to some amazing views of the Dirty Devil River!
The hike to Happy Canyon is straight forward, just follow the well used path...
Not sure what these are for? Saw a few of them along the way.
Nice Hoodoos along the way & some petrified wood too!
Looking into the opening of Happy Canyon
Crossing the Dirty Devil River was much easier than Scar Tissue!
Heading into Happy Canyon
Once the canyon starts to open up I followed the wash to the start of a spring which surprised me.
Not a bad way to spend 3 days & the only people I saw were on Highway 95!