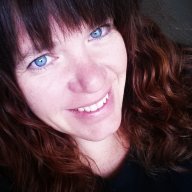 Joined

Jan 17, 2012
Messages

1,109
In Moab last weekend. Met some friends from Idaho to rode bike. Managed to squeak in one ride Saturday before the rain set in.
Some of us crawled into one truck and drove through Moab Saturday. None of us wanted to hike, I think we all were a bit cold from the riding Bull Run and hiking out to Gemini Arch.
It was the first time I was a passenger in Arches. But I still didn't see much for the rain and tinted windows.
Sunday my friends split for Idaho because of the rain. But less than perfect weather has always been a favorite of mine for visiting a NP.
I didn't have any real plans just drove the loop and stopped and hiked to whatever arch was at that stop. Or sometimes stopped just to take a photo of whatever I found interesting.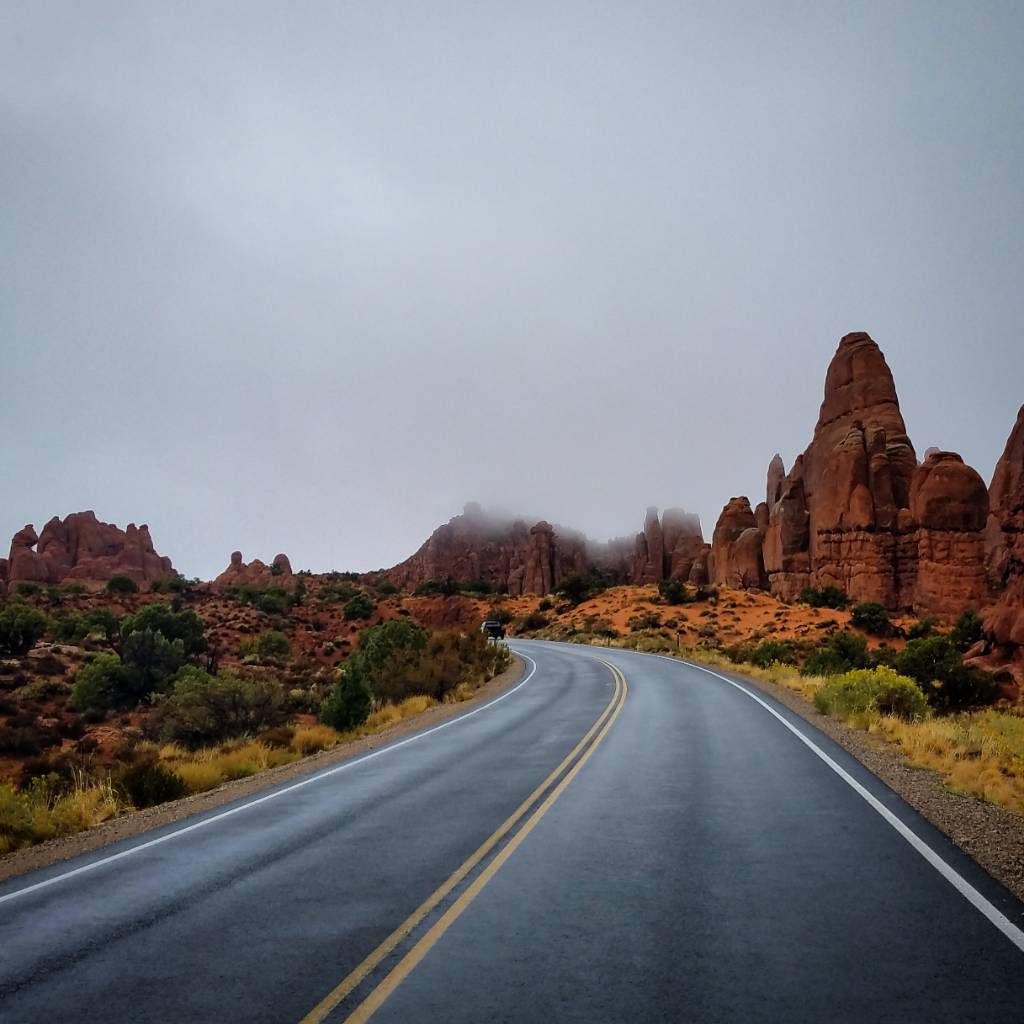 Eventually I made it to Devil's Garden. I looked at the kiosk map and decided I had plenty of time to explore all the arches and hike the primitive loop.
It meant I wouldn't get home until late but I really didn't want to go home yet anyway. So here are the Arches.
Primitive loop is an excellent hike. Might not have been the best choice on a rainy day by myself but I did it anyway. I stopped at Primitive Arch and found a ammo box with a reflective journal in it. I enjoyed reading some of the entries this one was my favorite.
And I added my own.
There were two spots that were a bit sketchy in the rain. Glad I had on good hiking shoes. I did the loop counter clockwise if I would have hiked it clockwise on this rainy day there is one spot I am not so sure I could have scrambled up with the sandstone being wet. This is the same spot I missed a cairn and went off trail for just a bit. I am not the only one to miss the cairn because there were several social trails in the sand that draw your attention away from the cairn. I had seen another solo hiker hiking away from me in the direction I needed to be so I knew I had lost the trail. I pulled my phone out and used Google maps to get myself back on track. You come out from between two fins and walk out on another if you don't look back and to your left you miss the cairn. You naturally want to keep walking out on the fin. Anyway once I got back on track I hit the spot I could slide down going counter clockwise but I am positive going clockwise I could not get up that with it wet. Just not enough friction to stick to wet rock. Climb down on to another rock then up to the second sketchy spot. Again dry it wouldn't have bothered me. Being wet it got my heart racing and made me glad that should I slip I and fall the 30 feet down I had an audience and they would get help. I was patiently waiting for a women in just tennis shoes trying to come up this spot and she definitely didn't feel comfortable. Her friend who was slightly taller had made it across this section but she couldn't because it lacks good hand holds. Again dry no problem, wet puts enough uncertainty into this spot that in the end she chose not to try. When I lived in STG I use to keep a short length of webbing in my pack it came in handy ever so often. I wish I would have had it at that moment I could have helped her across. Once she gave up her friend watched me go down and she followed.

Rest of the hike out was delightful. At one point on the trail I felt an eye upon me and when I turned around I found this guy inspecting me.
Sent from my SM-G935V using Tapatalk