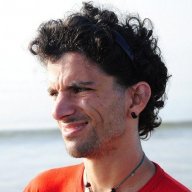 Joined

Nov 14, 2020
Messages

7
Greetings hiker!
I have Deuter backpacks since many years and I really appreciate the attention to details, great care and passion they put in each backpack they make, which makes their backpacks top quality.
Few years ago I noticed they started to produce also sleeping bags. In comparison to their backpacks, which many people in Europe consider quite expensive, their sleeping bags seem at reasonable prices if compared with the sleeping bags of other brands. Having used their backpacks for many years in all seasons and in all common weather conditions, and having used also other backpacks from other manufacturers, I saw that the backpacks made by Deuter are truly top-end quality and I would recommend them to other people without hesitation. About their sleeping bags, however, at the moment of writing this I know nothing. So if You own, or if You have friends who own, a Deuter sleeping bag and have an idea what they are like, if they are as good quality as their backpacks, it would be useful if You can write here what is your opinion about them.
Do You have, or had, a Deuter sleeping bag? What is your opinion about them?
Adrian
www.HitchhikingTips.com