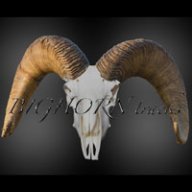 Joined

Apr 10, 2015
Messages

8
I am wondering, does anyone here know where you can get detailed info on names that have been given to canyons and ridges and peaks, ect.?

The reason I ask is because in my research, specifically looking up spring locations, I have come across names of places that I can not find on any map.

More specific example would be, I read an old mining document and a thesis paper from the UofU on an area that I want to go into.
Both documents had specific names of places and locations of springs. Some of the springs were seasonal, others ran year round.

I have Delorme topo quads software. I also have Alltrials.com software. I also have several USGS maps of the area. None of the names of the canyons, draws, peaks, ridges, ext are listed on any of the maps I have access to.

I have not seen a map that showed the names of each and every canyon on a range.

The documents I have read, came with no maps.

I would like to know how to find out the names of these smaller, less significant places.
Main peaks, basins, and valleys are always listed, but the resource material that gives me the detailed info I want does not come on any maps.

Any ideas?

I can see springs on the map. But only 4 of the 12 run year round.
Don't want to make plans to hit a dry spring. Especially this year!