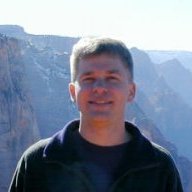 Joined

Mar 28, 2012
Messages

2,146
I ran across this article that talks about how plant species are sometimes the longest-lasting indication that people had lived somewhere:
Your Legacy on Earth May Be a Plant By Veronique Greenwood Sign up for our monthly newsletter! Where I grew up in northern California, we were surrounded by the remains of Gold Rush towns, now subsumed into the wild rye. I used to look for these places on old maps and then search them out...
worldsensorium.com
this isn't desert-centric, but every now and then I've seen references (on this site, I think) to plants found growing in the desert southwest that are the descendants of plans that were cultivated by Fremont or Anasazi or other native folks. It seems like this would be something fun to learn more about -- does anyone have good resources about this?