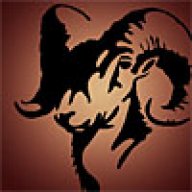 Joined

Feb 15, 2013
Messages

110
There will be a trip report posted with pictures from the day in the canyoneering section
Three separate service projects were run by the Coalition of American Canyoneers (CAC) this President's Day weekend, two within Death Valley National Park and one nearby. Kirk led 14 folks into Golden Canyon for a trash and poop clean-up. CAC supplied the trash liners and gloves and folks went after it. When it was finished, the results were a surprise. The canyon yielded a lot more trash than anticipated, especially the side canyons low in the canyon. The park has increased the scheduled frequency of clean-ups in the canyon. Kudos to all that participated. I would love to see some pictures from the day.
The traditional campsite for the DV Fest, named Slabby Acres by Hank Moon, is an old abandoned mobile home park for mine workers. It sees much traffic year around, a small portion of it canyoneers. A general clean-up was organized by CAC, Dean Brooks giving out bags to all who wished to participate. About half of the 90 folks present gather and disposed of trash from near their campsites. This informal approach bore fruit and hundreds of pounds of trash from a large area made its way to dumpster's far and wide. Kudos again
The third project was suggested by Death Valley National Park. The Wilderness Coordinator Charlie Callagan wanted to survey a not historic plane crash site. Here Charlie describes the crash....
https://picasaweb.google.com/108034287150978265447/PlaneCrash#6120336371930022994
We used GPS to mark the perimeters of the crash site. Some day, the debris may get removed. Perhaps not, but the information has been gathered and the site accessed. Nine members of CAC joined Charlie and Search and Rescue Ranger John Dormen. The group moved well over the complex, steep and loose slopes surrounding the crash site. The conversation was lively all day long.
After the survey was finished, the group descended further then found a non technical way into Hades Canyon, 9 rappels from the bottom. The group descended safely to the road. On the way conversations and demonstrations of techniques, style ethics, along with park goals, projects from the future, input for what is to be called a registration, not a permit system, that will not be implemented any time soon, we discussed in detail. So many good ideas and suggestions flew in every direction and a bond of friendship, respect and support was formed between CAC and DVNP, that service projects will become an annual affair.. Thanks to all who volunteered.
Ram
CAC Board Member.
PS please join the organization. Our numbers speak to land managers and increase our influence. It is free. Contributions welcome
http://www.americancanyoneers.org/join-now/
Last edited: Today at 12:03 PM