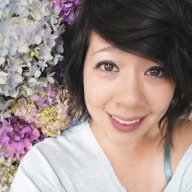 Joined

Dec 31, 2017
Messages

1,404
After spending 2 nights at Stovepipe Wells Campground, I was pretty excited and nervous to pack up and head to Wildrose. I had originally read horrible reviews for Wildrose and raving reviews for Stovepipe Wells. I shouldn't have been surprised, but I disliked Stovepipe Wells very much and LOVED Wildrose. I really need to stop letting reviews affect my feelings haha. The things that I like and appreciate are rarely the social norm.
I was pretty anxious to ensure I got a spot at Wildrose, but Stovepipe Wells is right next to the Mesquite Dunes and I hadn't gone yet. So I spent ~half hour hiking on the dunes, huffing and puffing, then drove the 80 minutes to Wildrose.
Yeah, sand on my face. I laid down to take some pictures of toys.
Driving to camp, soooo windy and sandy.
I got a spot right in the back on the very edge of the campground, in a 'tent only' section. Even with people packing up and cars leaving, it was so much more peaceful.
There were high winds, so I did my best to stake my tent down with rocks, since I couldn't get my stakes in the ground. I threw a bunch of water bottles in the tent to keep it weighted down (good thing I did Haha) and then hurried out of there to start the day!
I headed off to Darwin Falls next! The parking lot was packed and I passed 11 people on the way out. There were several people starting with me, but I somehow got to the falls and it was completely empty. I was able to hang out there for about 20 minutes without seeing anyone. I felt pretty lucky.
As I was leaving the falls, I did hear voices echoing around me. I looked all around, but couldn't find anyone. I would have been spooked, but the voices sounded happy, so I figured it wasn't angry spirits or anything.
I love water so much. For as much fun as I have had visiting desert locations, I just feel happy to hear water and smell wet earth. It brings so much life and beauty.
On the way in, a nice man had told me there were tons of toads in a small stretch of water. I didn't look for it after he told me, I planned on searching for them on my way out. I probably would not have found them, but a nice group waved me on to them. There were dozens and dozens of toads mating!
I had wanted to stay for hours, but then a group of 3 teen boys showed up. They were very nice and I figured out that they were the voices I had heard. Apparently, there is a secondary fall above Darwin Falls. The pictures of the fall that they showed me were much more appealing than the little dinky one I had just seen haha. They said that the scramble up is very sketchy and one of the young men still seemed nervous about it.
After our conversation, they still hung around, but not looking at the toads and not really talking...so I decided to be on my way. I guess I run from awkward silence if it is with strangers haha.
Next mission was to find a SHOWER. Stovepipe Wells had closed their public showers, but apparently Panamint showers were still open. It had been almost 72 hours since my last shower. Even though I hadn't been doing difficult strenuous hikes, the days had been reaching highs of 87-90 and it didn't start cooling down till after 1900.
All clean!! Best $3 I ever spent! I had heard from some girls camping near by that the showers did not have hot water, only cold showers, but I think they had went to Furnace Creek. I was lucky enough to take a scalding shower!
Ran across the street and had dinner. Wish they had liquor, but water was good too... haha Blue Cheese Chili Burger with Avocado! It was surprisingly amazing! Happy Birthday to me.
Purple cacti outside the restaurant!!
After dinner, I went to Father Crowley Vista to enjoy the sunset. I made it with minutes to spare!
Different vantage point. There is a couple in the car trying to be intimate here. Hopefully, I ruined the mood LOL. I had never seen clouds layered like this! Someone tell me why this happens or what it is called! Please and thank you!
The moon is up there.
I headed back to Panamint gas station. I was basically filling up every time I passed a gas station, just to be safe. Some pretty things happening at sunset. Wish I had had time to set up my tripod, I wanted more light.
By the time I got to camp, the sun had already set. I had to fix my tent and find heavier rocks to keep it down. Once, I was finally ready to sit and make dinner, I spent the longest time trying to make a fire. After wasting an hour, there was no way I was going to give up. Like...holy moly people, how do you make a fire when it is windy and the area is completely exposed?! I almost used up all my matches! Haha I eventually made it happen by sticking my sit pad in the fire ring to use as a wind blocker, but it sure was a struggle. I hadn't brought any kindling with me, and the ground was bare, so that was my bad. Lesson learned.
I had a nice night of rest and took my sweet time breaking camp since I didn't have much to go and see that day before the drive home.
I was pretty close to the Charcoal Kilns, so I headed there from camp.
Guess what else was there..? Snow!
I had went through my toad photos the night before and realized that I didn't have any of them mating that I liked. I also, wanted to see how precarious the climb to the second fall was. SO! Back I went!
I passed 7 people on the way out, but yet again, I had the falls to myself. I bugged nearly every person I passed for information on the second falls. Most people didn't know of it, and those who did told me not to risk going up it.
I was able to see a path to scramble up before the falls, which I went ahead and did. I quickly realized, I didn't want do this by myself. I am sure there are a lot of people on this site that could have EASILY done it and it wouldn't have been an issue, but I lack all kinds of skills and knowledge haha. Definitely, one of the things I want to do when I go back in the future though. I just want to have a trekking pole and gloves.
Got a couple mating pictures.
After my second hike at Darwin, I decided to do a little off roading. It ended up not being worth it, just because it didn't really lead to anything. I did get a funny story out of it though.
Uh-oh
I had like a 5 minute debate with myself about hiking back up to get the part. I think I knew where it happened, I figured it was smashed though. I certainly wasn't going to drive back up the way I came, but it was 90 degrees out. "Oh, Miya, you know it is going to be extremely overpriced to replace this part and you will always wonder 'What if...'"
So I turned around and hiked my butt back up the steep rocky incline.
Woohoo!
A perfect ending to my perfect birthday trip!
The End.
Last edited: