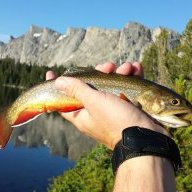 Joined

Jul 25, 2013
Messages

73
Hey All,

Last year a buddy and I were looking at hiking Death Hollow in early fall but were advised against that do to the heat that covers the area. So we are now trying to get back out this spring to give it a go. I am thinking about going in the April - June time range, but my question for you all is: What would be the best time to go to a place like that?

We want to avoid going too early so that being cold when traversing the river is not a concern. But obviously don't want to go too late with the heat becoming a factor.

We have always done our hiking in the Colorado/Wyoming mountains, so this will be a first for us in Utah. With that said, maybe I should have started off with asking what would the best introduction to Utah canyons be for people new to the area? For right now I have chosen Death Hollow purely from reading trip reports, but maybe there are some better places out there.

Thanks in advance for any help!

Kyle

Edit to add: We are looking at about a five day hike.
Last edited: