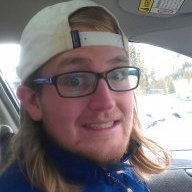 {insert witty remark here}
Joined

Jan 22, 2012
Messages

151
I'm trying to see if I can put together a 3 day (2 night) backpacking trip in early May. I'm really drawn to Nick's trip reports from this area and would really like to try it out. It seems perfect - dog friendly, plenty of water and scenery and seemingly not too busy. and most importantly - seemingly good for a backpacking beginner. I'm going to take one of my good buddies who has done tons of camping with me but no backpacking before. He's backpacking to havasupi falls later in May with me so I feel like this could be a good introduction for him. Would you all (ahem, nick) agree this would be a solid option?
Looking at the trip report and maps - I'm looking at starting at the Escalante Town Trailhead, camping at the death hollow Escalante Confluence for night 1. I'd like to end at the
Hwy 12 Bridge Trailhead on day 3.
I'm just unsure what to do for the second night - I'd like to make it a full backpacking trip so I was wondering if there's anything just a few miles up death hollow that's good to camp at? An easy day two going up there leaving a large chunk of the day to relax and explore would be really nice. Then on day 3 turn around, head back to the confluence and head towards the hwy 12 trailhead. Sound like a good plan? A good alternate plan is to just stay at the same camp at the confluence for 2 nights and during day 2 just explore and relax.
also, have you done car or bike shuttles? What is the appx mileage from spot to spot that?
Nick's TR that sounds close to what I want to do
Nick's Map