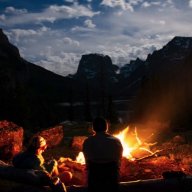 Joined

May 3, 2018
Messages

290
Had a great day hike to Gothic Basin & Foggy Pass. 12 Mile RT 3400ft Elevation gain with a netgain of 3700ft.
This place would be great for an overnight-er during the middle of the week due to the crowds. However coming down back to the trail head from the basin with a full pack would kinda suck on the knees. Very rocky. Not to mention there is a high chance your vehicle will be broken into overnight. Granite Falls, the nearby town, doesn't have the best reputation and there have been tons of break ins on the Mountain Loop Highway. Would absolutely recommend for a day hike though.
Once i got to Foggy Lake I did some off trail scrambling up to Foggy Pass. Which was kind of a boring let down but there looked to be a cool flat spot for 1 tent and a good angle of attack for Gothic Peak. It looks like you can easily descend from Foggy and ascend Headlee near Vesper Peak but I wouldn't sacrifice the slog personally. The mountains in that direction aren't the most inspiring compared to the ones off of highway 20 or 2. Still was kind of worth it for the workout and to look into the heartless steep forests where that lady went missing last year.
Some cascades on the way up.
It gets "steep" after this waterfall.
Almost to Gothic Basin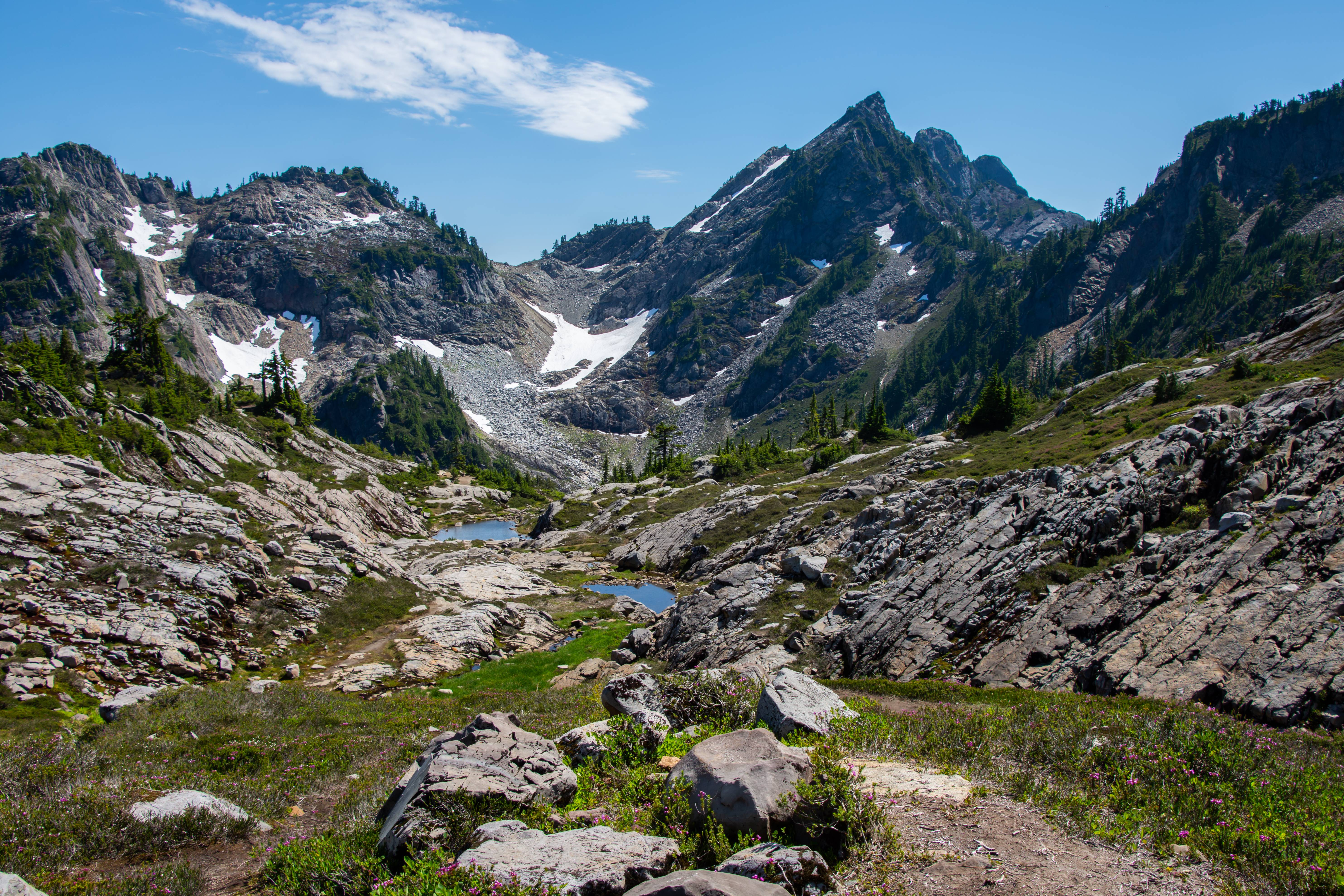 Made it into Gothic Basin! Time to drop down to those tarns then climb right.
Cool little ladder falls.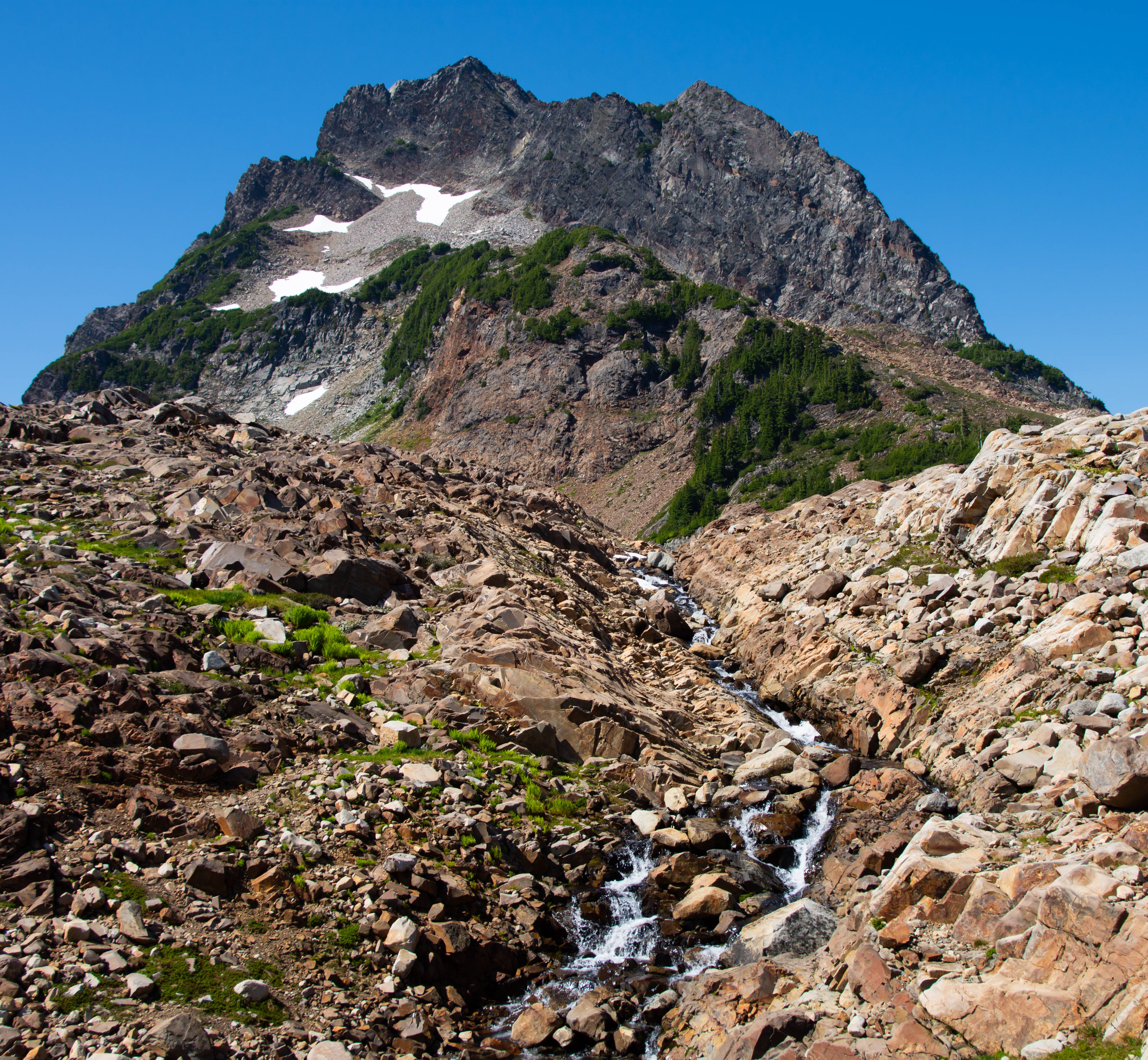 Del Campo Peak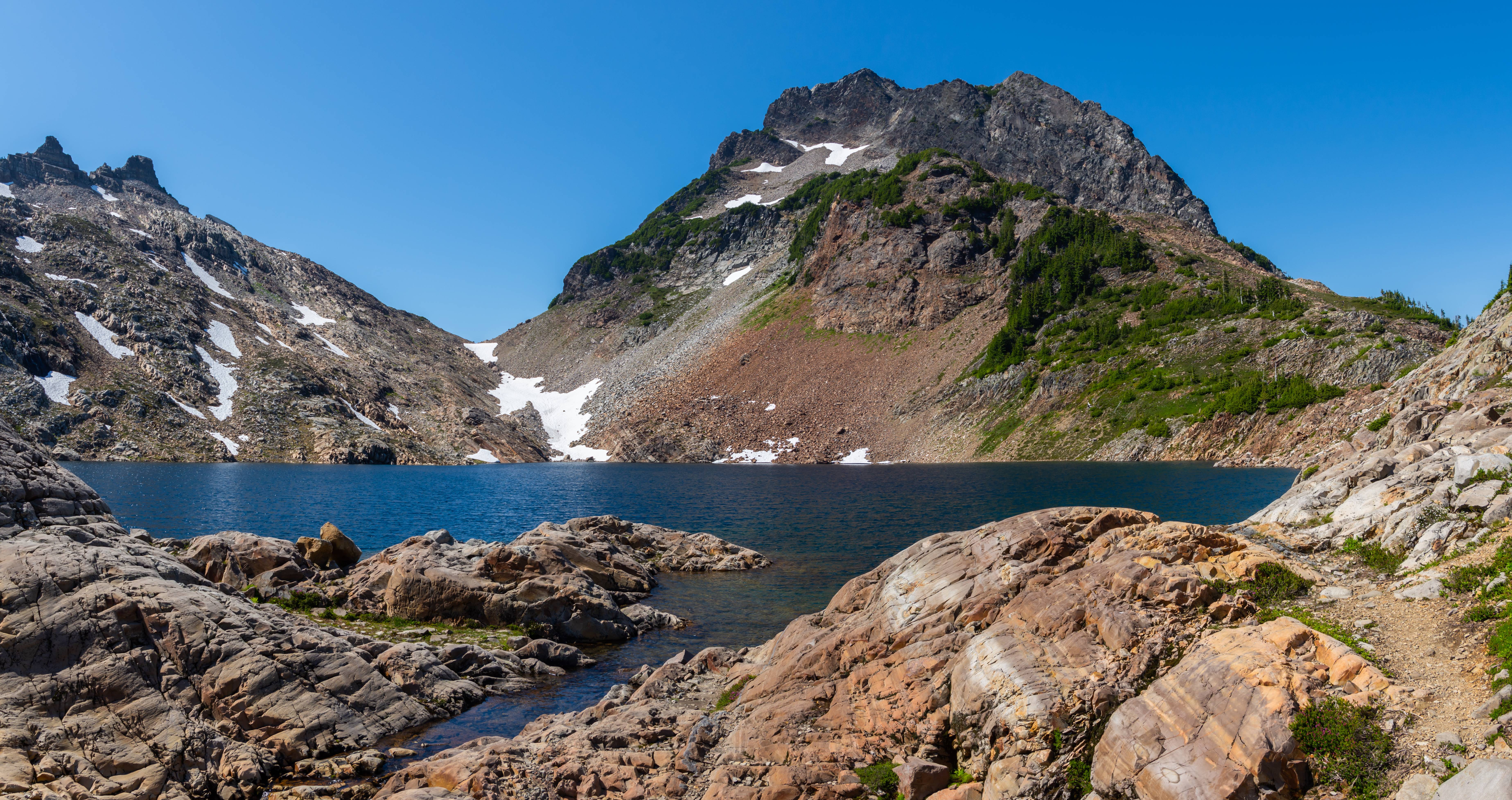 Foggy Lake
Gothic Peak
Other side of the lake. Headed off trail to Foggy Pass. Skree scramble underwayyy
Almost to the top.
MADE IT!
....3/10 pay off
View leaves a lot to be desired. But yeah, down in that valley is where the lady last year went missing.
At least the view right below Gothic peak was cool.
Headed back down I almost dropped my GPS off a cliff. That would have made me sad.