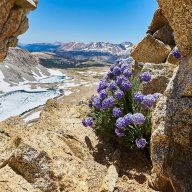 Joined

May 16, 2016
Messages

813
10/6 - 10/7/18 (1 night)
My mother in law was in town and there was no soccer, so I was planning on escaping for one night of solitude. It was still really hot (highs in low 80s), so I decided to revisit Laurel River Lake. I figured it would be hot paddling, but the lake was probably still warm enough to swim. Then last minute change of plans, my son said he wanted to go with me. He never got a solo trip with dad this summer like the other two kids, so I guess it was his turn.
We got on the water around 3 ...
... and had a one hour paddle to the White Oak campground. I aimed for the same spot where I had stayed before because there was a great "beach" to play on.
We both swam in the lake for a bit (the water was perfect) and then he started work on a fort with beer can towers on each end
Then we skipped rocks ...
... and gathered drift wood for a fire ...
... and waited for the stars to come out. The light pollution is terrible here and I don't understand where it is coming from, I guess Corbin to the south. No more astro-photography here. (Note: the light on the right on the water is a very large houseboat.)
We woke up to calm water...
... and he paddled by himself for a little bit while I enjoyed my coffee ...
... and then we packed up and headed home. I wish we could have spent a couple nights and explored the area a little more, maybe next time.