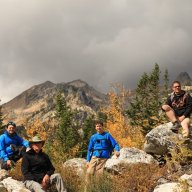 Joined

Aug 21, 2018
Messages

482
Time is quickly passing and I hope to be joining
@scatman
and
@wsp_scott
in Yellowstone's Thorofare in less than a month.
Hugh has some grueling days in store for us and I am trying my best to be ready. Today's goal was to cover some distance with the heavy pack.
I was on my own this weekend and parked at my usual spot by the Ira Trailhead.
Today's walk had a flower theme to it -- I know the names of a couple of them but I'm too lazy to look up the names of the others.
Pictures were mostly taken with the Canon R5.
Not far in a Great Blue Heron posed for the camera. I want to rinse all that duckweed off those legs!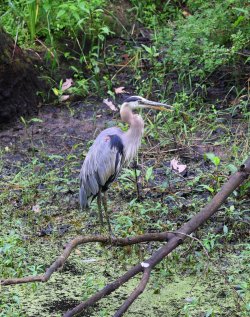 The towpath started out quiet on an overcast morning.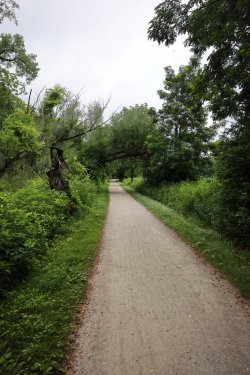 Flower sighting number one. I can tell you that it is yellow.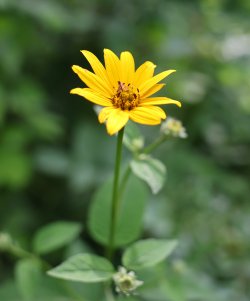 Flower sighting number two. I call this one an American Tiger Lily, although I think it is also called a Turk's Cap Lily. I have some of these in my native flower beds at home.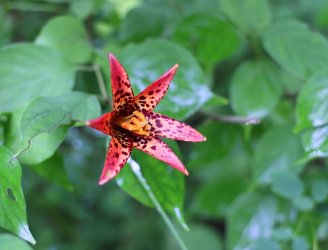 Flower sighting number three. Some variant of Monarda. I have some of this at home too.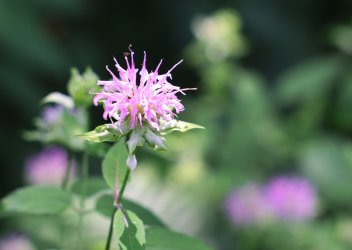 During one of my rest breaks I was testing out some of the features on the camera. I thought the "multiple exposures" setting would be interesting. At first I thought I could capture two of me standing in different places in the same picture. I was able to accomplish that, but I neglected to realize my likeness would be overshadowed by the background. In hindsight that makes sense. I'm not punching the air, I was testing the range of the remote with a new battery.
The train passed by during my break. . . or did I plan my break around when the train would pass by?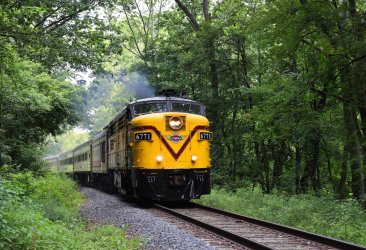 Back on the trail I noticed the Spiny Softshell Turtle family was out basking. This was in the same area that I noticed them in several weeks ago.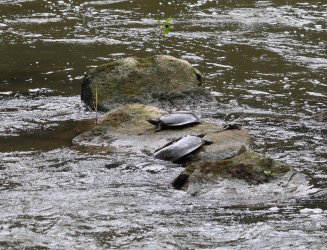 Back to the flower sightings. This one includes a pollinator.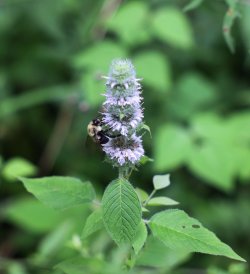 I was still lugging my tripod around after thinking I would use it for waterfall photography last week (I never did). I used it this week for this picture. Just one of me this time.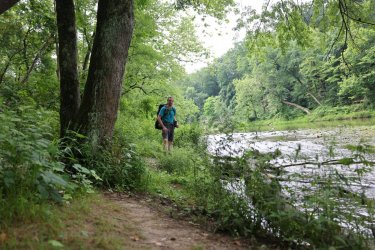 More flowers.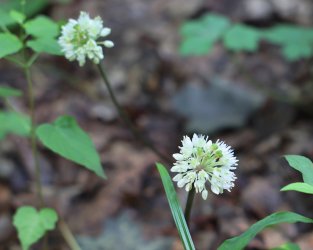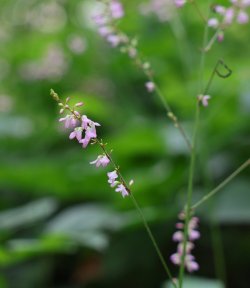 An Oak Tree.
A fresh batch of fungus. This grouping reminds me of jellyfish.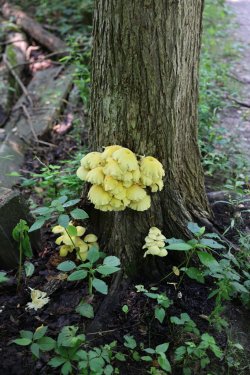 An orange cluster of flowers with a bonus honey bee.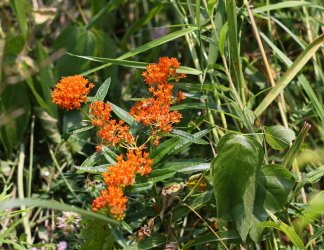 The pollinators were out in force. More Monarda -- aka Beebalm.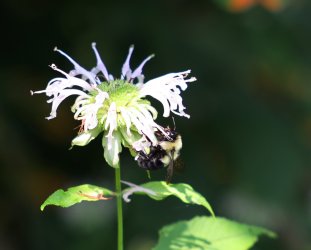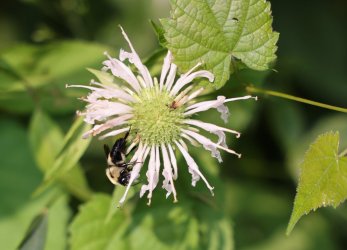 Mid hike snack break. Mint Chocolate Chip ice cream today -- my brain was having difficulty processing the flavor without the green color.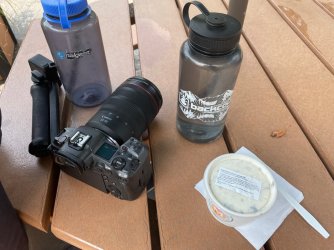 Towpath trail was unusually quiet on the way back to the trailhead. The day had become partly sunny.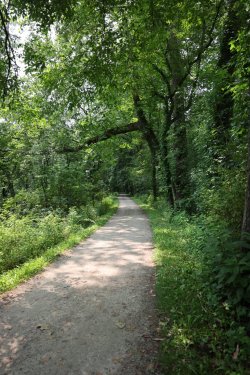 Probably a type of milkweed. . . and a Monarch.
I almost walked by this coneflower. I had better specimens to admire at home. Then I noticed the little green leggy insect hanging out, so I stopped to take a picture.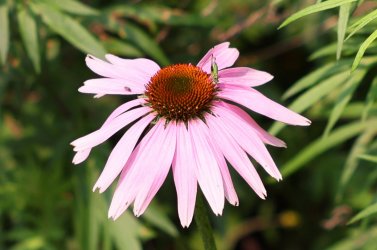 Then, as if to teach me a lesson, Mother Nature sent in this butterfly. I'll never underestimate the photogenic potential of a tatty coneflower again.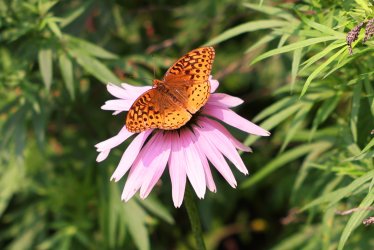 I can almost sense the annoyance of the green bug as it watches the butterfly suck up all the nectar. How long does it take a flower to "refill?"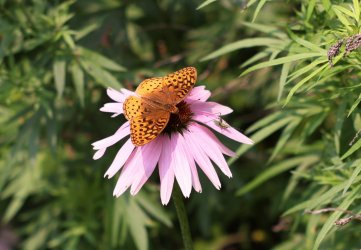 A third insect stopped by to check things out. . . this turned out to be quite a production. Perhaps the highlight of the entire walk.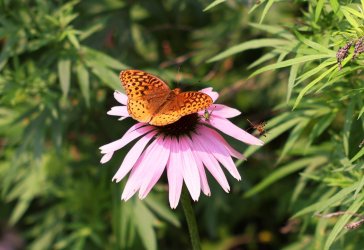 The turtles were out in numbers again. Literally turtles upon turtles.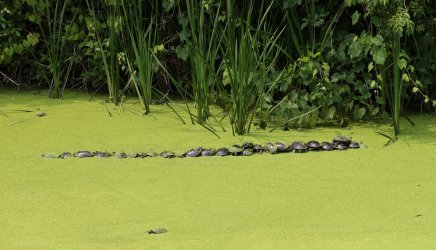 One last flower: a white water lily. This one has a small dragonfly hanging out on it.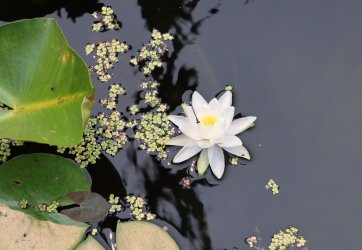 I knew
@scatman
would give this report a thumbs down if I did not post a snapping turtle picture for him. I was getting a bit nervous as I neared the end of my walk due to a lack of snappers. Then I saw this guy and I knew everything would be ok.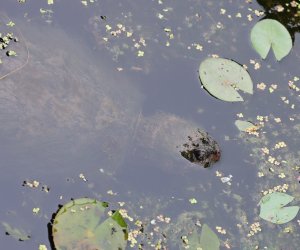 One of these cars is not like the other.
I do like bright colors. I figure wearing them will help me get found if I'm lost in the wilderness. Apparently it works for finding your vehicle in the parking lot too. Too bad Gecko (Jeep's bright green color) was not available back in early 2021.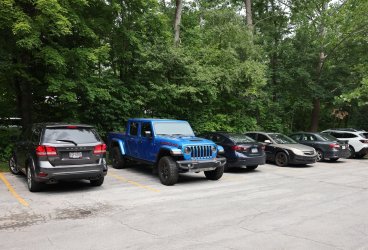 A snap-track from GAIA GPS. I wanted to be somewhere in the 11s today, so mission accomplished.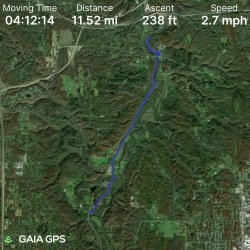 No fabulous post hike food pictures today, unless you like Arby's. I keep it simple when I'm solo.
The End!