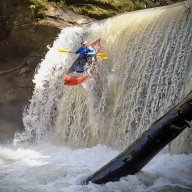 Joined

May 3, 2013
Messages

560
The first major gateway to the west, CGNHP is located on the Kentucky/Virginia border with Tennessee just to the south. Lots of history
here
as colonists followed the buffalo and Native American trails to find a route over the intimidating Cumberland Mountain. The Gap was a major thoroughfare and one of the few good routes up and over at the time and was part of the
Wilderness Road
.
This was a 3 day solo backpack trip. It had been 20 years since I had visited the Park. We used to backpack up to the ridge and spend an October weekend every year at Chadwell Gap and Martins Fork, near the historic Hensley Settlement. The 17 mile Ridge Trail leads to some cool sites...Hensley, Sand Cave, and White Rocks. There a are a few backcountry campsites, permits required, up on the ridge. This was my first time camping at White Rocks. Had the place to myself, had a surprisingly good water source and fantastic views a short hike up from camp.
The Ewing Trail starts at Ewing, VA and heads straight up 3 miles with 2000' of elevation gain. Lots of horses use these trails, and they can be crowded on weekends especially near Sand Cave and White Rocks.
Up I go...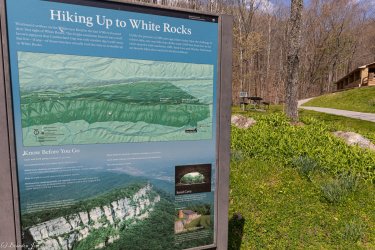 My lonely tent at the White Rocks campsite. Not the most ideal camping area but there are 6 or 7 flat spots with fire pits and the NPS has added bear hangs. Good water down the hill but it may require hiking further down to find water in drier parts of the year.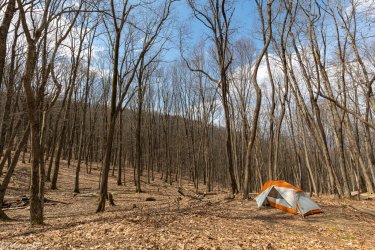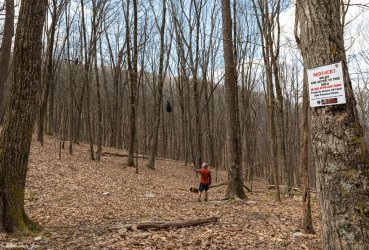 I spent most of my time up here on White Rocks doing nothing. It was lovely. Looking east into Virginia.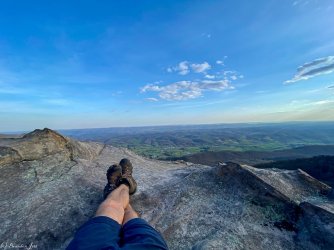 Dinner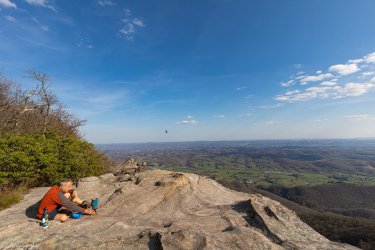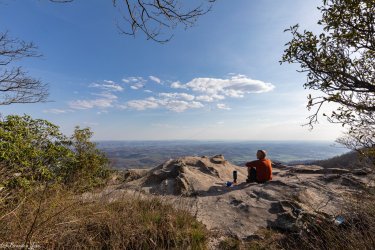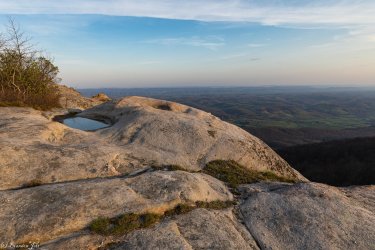 Sunset at White Rocks. Looking back into Kentucky.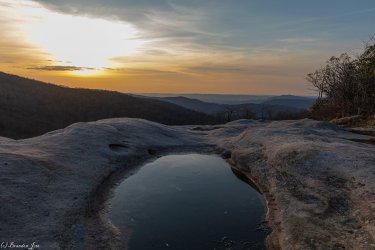 The massive Sand Cave. Its almost impossible to capture the scale of this place, it goes way back. I've never seen anything like it.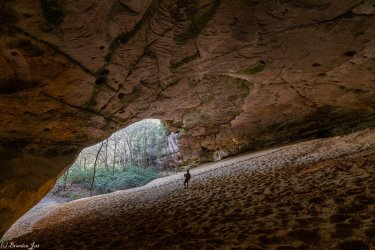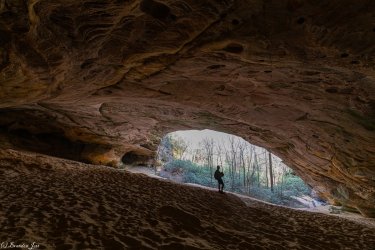 Sunset at White Rocks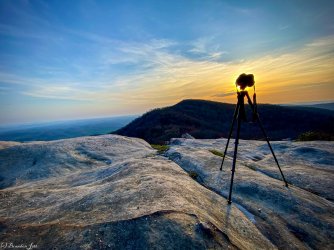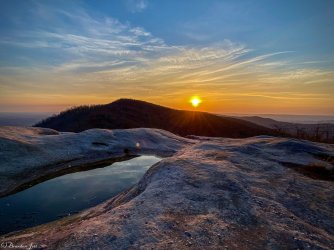 Coffee action shot