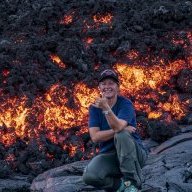 Joined

Jan 19, 2012
Messages

3,664
When I was young and still living in Germany, I used to cross-country ski since I could walk. I lived close to a town called Winterberg which was one of the most important nordic centers in Germany. All the famous cross-country skiers and biathletes were from there as well as many ski jumpers. They had Nordic competitions, ski jumping, luge and bobsled races. Of course, we kids grew up doing that stuff. When I got older I started competitive track and field and never skied again because it was too dangerous of getting injured.
More than 25 years passed by. With me living in St. George right now it's not what you consider the best place for nordic skiing.
But last February I got the itch again. It must be like cycling, you never forget how to do it. At least theoretically, I thought. When the winter season sales occurred at REI, I saw a pair of nordic skis that were almost screaming at me that I should buy them. And I finally pulled the trigger. I couldn't use them until December, but at least I had my cross-country ski again. I found a pair of shoes on sale in late November and since then it was clear that I wanted to get out and play in the snow.
My first outing happened the beginning of December. I was visiting Salt Lake City for a long weekend while attending the Christmas concert of the Tabernacle choir and decided to head out for a day to Sundance. I found out that they have a pretty sweet Nordic Center and with the views of Mount Timpanogos it was even more tempting. I drove out on a Sunday morning and arrived just after they opened. It actually was their first day of the season and therefore only a few of the trails were groomed.
I bought my day pass and started to hit the trails. And seriously, it was like riding a bike - you never forget how to do it. It did not take long to get back into it. I was really skiing again, pretty cool.
The trails were a bit demanding for the very time redoing it, but I managed to do it. I even remembered how to skate ski. My skis are just regular nordic skis, so skate skiing is not the most efficient way.
I had a blast!!! After a pretty cloudy start it finally cleared out and the views were amazing.
The hardest was getting down the steeper hills back to the yurt at the Nordic Center, it took me a while to remember how to go down hills on nordic skis.
I never kissed the snow and ended up skiing some 7 miles. Not bad for someone who hasn't done it for more than 25 years.
Here are some images: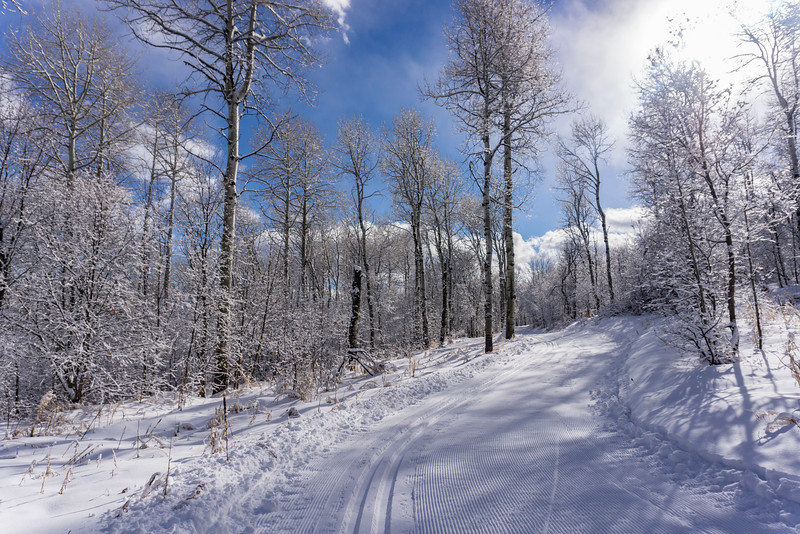 gradually ascending to the meadows
loved all the snow covered trees from the recent storm