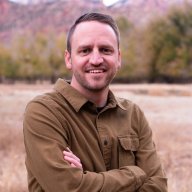 Joined

Mar 4, 2016
Messages

68
I need some help here as I can't seem to find info the I need on websites. Also I am sure this has been asked many times before, so if there is another thread that has my answer please direct me to the link.

Here's my questions.
- Can a loop be done by parking at the Fourty Mile Ridge water tank, (given the info I find of the road after the tank being impassible due to sand) hiking down the road to the trail for Crack in the Wall up coyote to Jacob Hamblin, and back to the water tank by exiting JH?
- Milage? How far is it from the water tank to crack in the wall? How far from crack in the wall to JH? How far from JH back to the Water Tank?

Here's my plan, and is it feasible given shorter time frame?
- Leave Salt Lake City at 2pm Friday. Plan to arrive at Water Tank by 9pm. Spend night at trailhead. Saturday morning, hike from water tank, to crack in the wall, into Coyote, walk all of Lower Coyote all the way to Jacob Hamblin. Spend Saturday night at JH. Sunday morning, exit at JH and walk back to car at water tank.

I am hoping it's not more than 4 miles from the car to crack in the wall, or more than 4 from JH back to the car. I know doing the Escalante confluence up Jacob Hamblin I can do in a day, just need to know the Milage to get from the water tank to crack in the wall.

Also, if our vehicle can get all the way in on the Fourty mile ridge road, how much Milage/distance does it save?

Thanks for the help guys!

Also, glad i searched and found that WAG bags are required down there now.