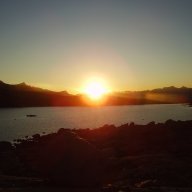 Joined

Jan 23, 2015
Messages

56
Recently, the New Hampshire Supreme Court ruled that a hiker must pay his rescue bill, upholding the State's assertion that his actions resulting in the rescue were negligent.
http://www.huffingtonpost.com/2015/...scue_n_7181022.html?utm_hp_ref=green&ir=Green
I have mixed feelings about this but for the most I think New Hampshire's fine and ruling was unwarranted, based on the limited information in the article. I'm familiar with a some rescues that involved indisputably negligent behavior- two recent widely publicized ones here in California involved the consumption of psychotropic drugs, for example- but it seems in this case, the state is being overly harsh since the hiker didn't purchase their $25 "Hike Safe" card. They also state that he was inadequately prepared but that assertion seems weakly supported. While poor preparation for a hike or climb in terms of equipment or necessary specialized skills training can in some cases be a viable factor, is it reasonable for the State to base their case on general physical conditioning or wellness? Does this case set a precedent for those who don't hit the gym every day to be held more liable for a rescue than those that do? If the state requires a certain amount of physical conditioning to undertake a hike and be thus considered adequately prepared, shouldn't there be a regulation that specifies exactly what that should be? If a personal physician gives the green light to undertake certain strenuous activity, shouldn't that count as the victim acting in good faith that he was prepared, physically?
Personally, I would have purchased the $25 card.