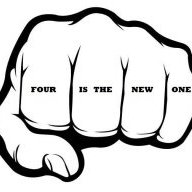 Joined

Jan 17, 2012
Messages

150
Day 1.
In early May, my friend Greg flew in from Pittsburgh for a week and we spent several days down in the Southeastern corner of Utah. I'd been reading alot of books about the Anasazi for the past few months and really wanted to get a chance to visit some ruins in the areas. We left early Thursday morning and drove about 5 & 1/2 hours from Salt Lake City to get to the area where I first wanted to visit.
Our first stop was a fairly often visited ruin commonly known as House on Fire ruin. This ruin is located in Mule Canyon on Cedar Mesa. It takes just a few hours to hike out and back to the ruin, and if your willing to spend more time, there are ruins spaced fairly evenly up along Mule Canyon for the next several miles. On this day since we got a fairly late start, we only visited House on Fire and the next couple of sites.
House on Fire Ruin
by
Clint Ireland Huffman
, on Flickr
Cedar Mesa Ruin
by
Clint Ireland Huffman
, on Flickr
I had heard about a site called Lewis Lodge (alternately Lewis Ledge) ruins from a couple of different people and after receiving some good beta on how to get there, was intent on making it the first place we visited on Thursday. Based on views from Google Earth and my topo map of the area it appeared that we could continue to drive up Arch Canyon Road and reach Elk Mountain Road on top of Cedar Mesa. After driving about another mile up Arch Canyon Road we reached a pretty rough looking patch of bedrock in the middle of the road, and stopped to walk up it and determine if we could actually drive it. While stopped, a couple of locals on ATV's stopped and let us know that shortly after the top of the hill, the road became an ATV only track. Based on their advice, we decided to head back and take the more traditional route to the top from the Natural Bridges entry road and up through Bears Ears.
North Bears Ear
by
Clint Ireland Huffman
, on Flickr
After making that long drive, we quickly found a campsite and setup camp. We didn't find a decent spot till it began to get dark, so I have no pictures of the campsite. We enjoyed the full moon over camp and tucked in relatively early to prepare for the next days adventures.

[URL='http://www.flickr.com/photos/seldom_seen/2508401613/']the moon from Cedar Mesa
by
Clint Ireland Huffman
, on Flickr[/URL]