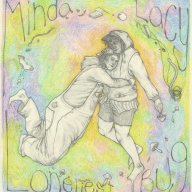 Joined

Mar 10, 2016
Messages

219
Eventually... I've been told it was a long time coming this year. I certainly enjoyed seeing flowers everywhere and cooler temps.
Started the 3rd week of April at the Wedge overlook, wandering around for a few days enjoying views and relaxing.
Then down low along the Black Box.
Then back up and to the flats for views down into canyons and across the Swell.
Texas and Burch Canyon areas were next.
And Dry Mesa, then Horse Pasture TH.
Then down into Beef Basin/Ruin Park where it was still surprisingly comfortable.
Now it's time to head to Colorado and the San Juan mountains. Tried a couple weeks ago but it was not ideal. Spring has taken it's time.