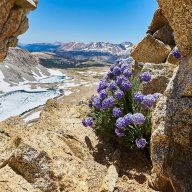 Joined

May 16, 2016
Messages

863
One last trip for 2016. I like the park in the winter when some of the roads are closed and the tourists disappear. One of my favorite parts is Clingman's Dome, the highest mountain in the park and the 3rd highest east of the Mississippi. When the weather cooperates, the views are fantastic. And the road is closed in December so the easiest way to get there is a 8 mile road hike with some solid elevation gain, in other words, not many people this time of the year
I choose to take the hard way to the top by starting at the bottom of the ridge on the NC side of the park (elevation ~1900'). Since Clingman's Dome is ~6600', this ends up being a pretty good climb, especially if carrying enough water for the whole day, since the ridges of the park are often dry.
It was a great way to finish up the year. Anyway, a couple highlight picks
Tom Branch Falls along Deep Creek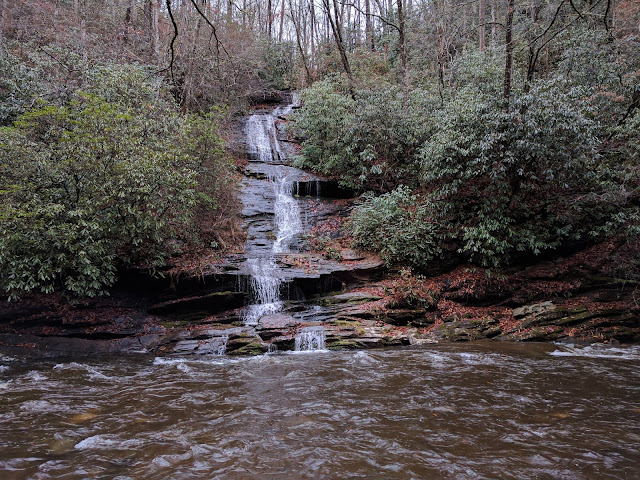 View from the parking lot below Clingman's Dome. The cloud inversion was cold and damp to hike through, but breaking through around 4500' was a very good feeling.
Sunset from Andrew's Bald.
The sunrise was nice as well
Looking up Deep Creek, the ridge in the background is about 5000', the creek here was about 2500'. It was a long day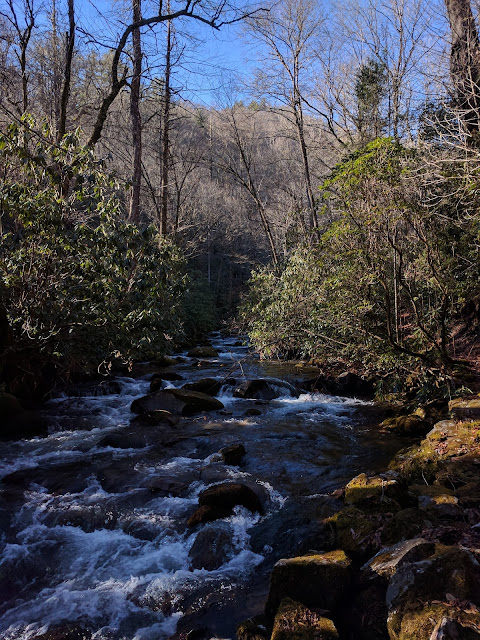 More detail and pics here
https://backpackandbeer.blogspot.com/2016/12/deep-creek-to-clingmans-dome.html