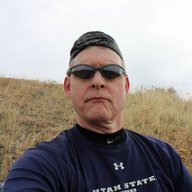 Joined

Dec 23, 2013
Messages

3,551
Headed out from home this morning with the intent of hiking a trail in City Creek Canyon that I have never been on before. I've been going up City Creek going on 39 years now, and I always wondered where the trail went. Well, today I was going to find out. This loop was approximately seven miles in length, and took us just over three and a half hours to complete. Maybe
@regehr
has done this trail before?
Flowers are blooming in the yards as we made our way to City Creek Canyon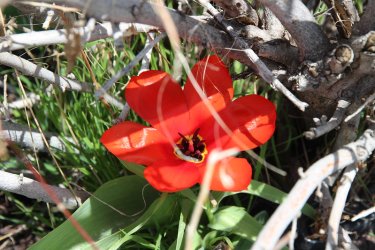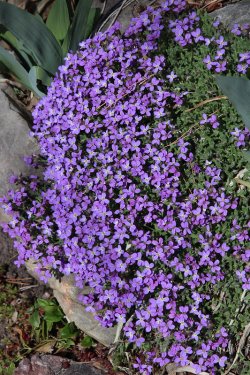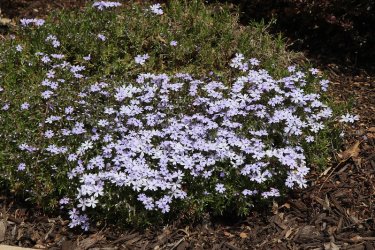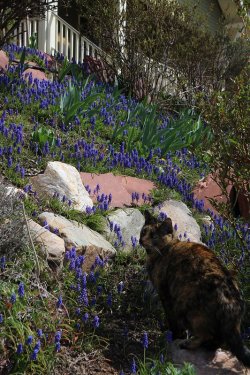 City wildlife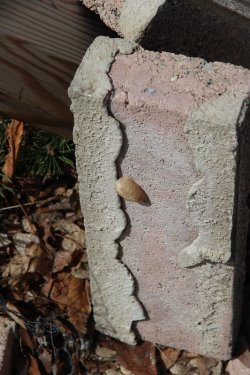 Preying Mantis egg sack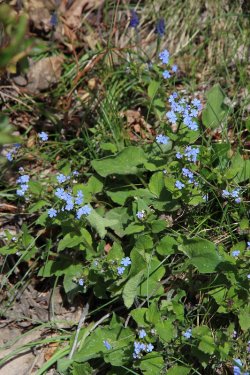 Stickseed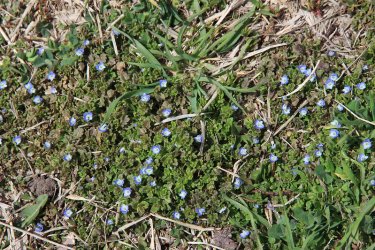 Speedwell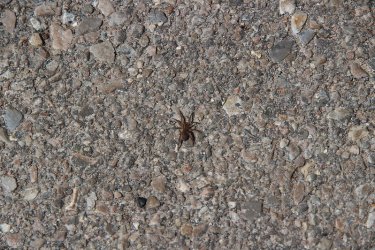 Spider on the road near the guard station at the mouth of City Creek Canyon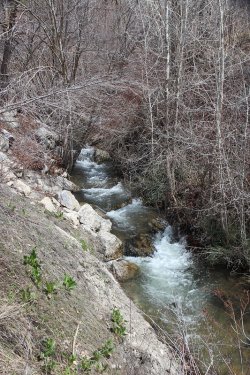 City Creek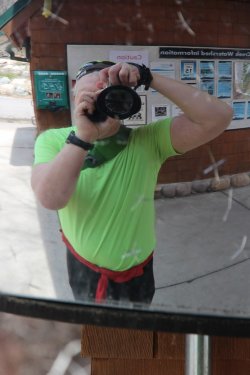 Selfie at the guard station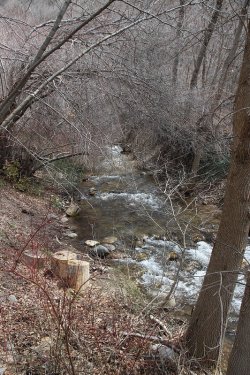 City Creek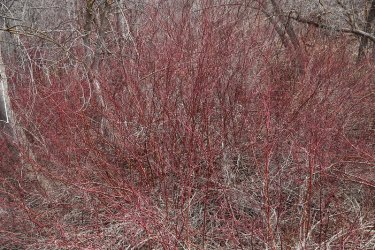 Red osier dogwood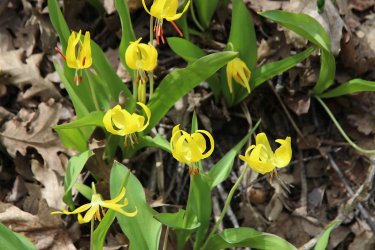 Glacier lilies have started to bloom
More City Creek shots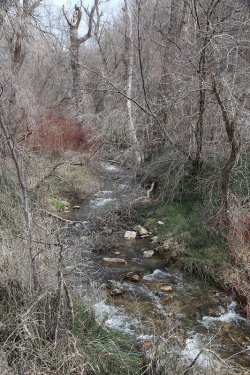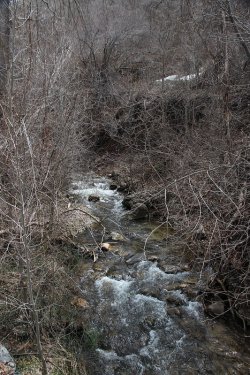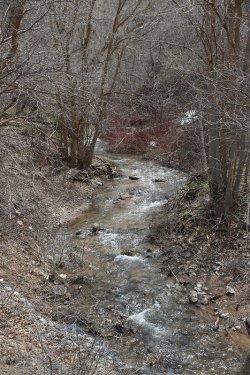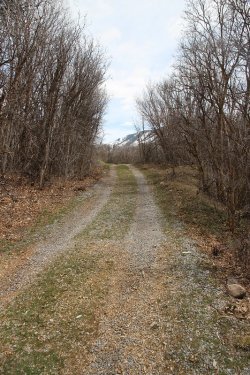 We left the main road up the canyon, and onto this service road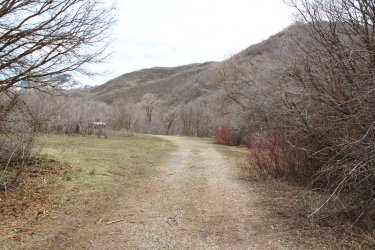 After a short distance it opened up. We'd be taking a right turn ahead to pick up the trail that leads out of the canyon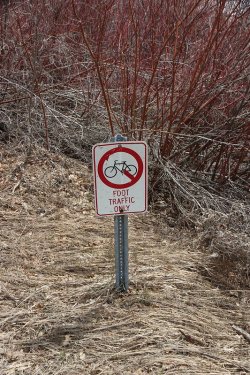 No bikes on this one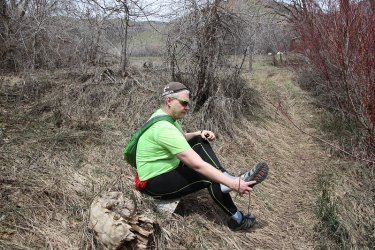 Taking the shoes off to ford City Creek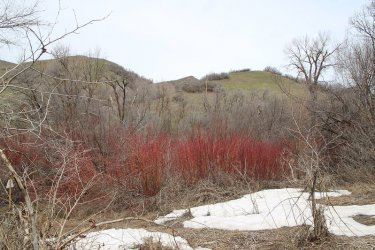 The view after fording the creek, where I put my shoes and socks back on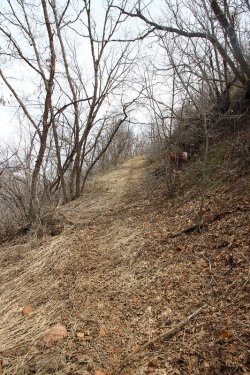 A steep trail out of the canyon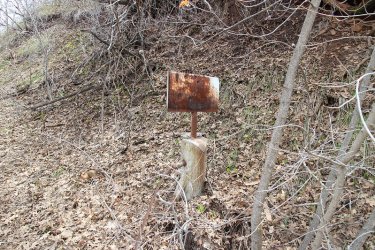 At one point there used to be a cable gate across the old trail/road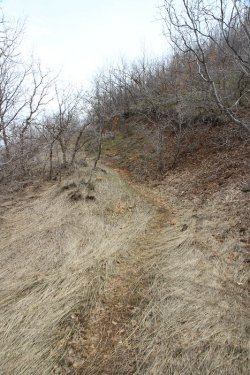 Still making our way up to the top of the ridge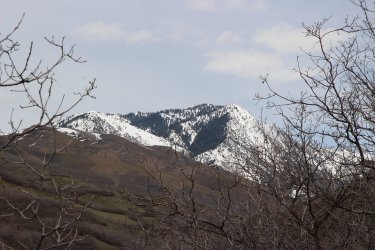 Burro Peak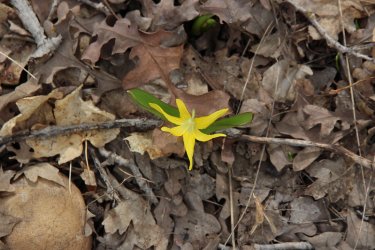 Another glacier lily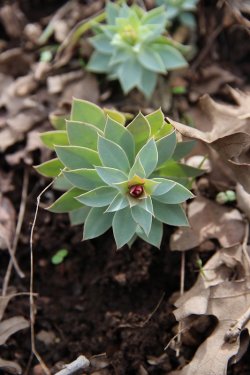 Donkey tail spurge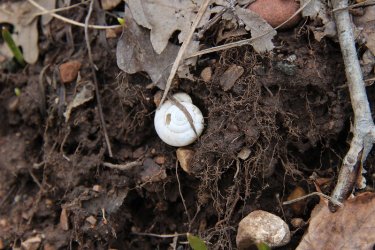 Snail shell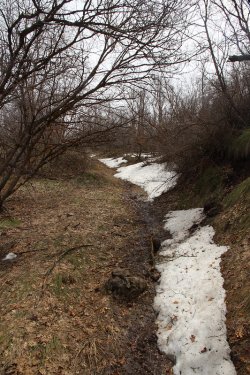 A bit muddy along this section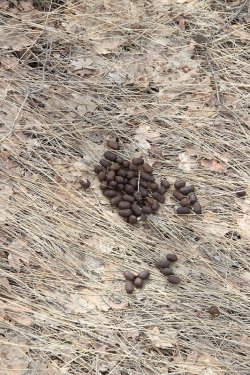 Elk scat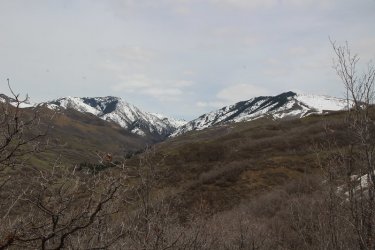 Nice views up City Creek Canyon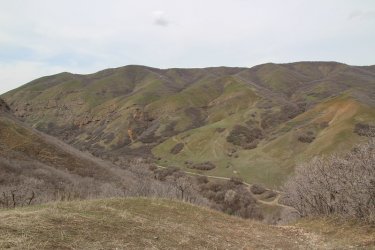 And down the canyon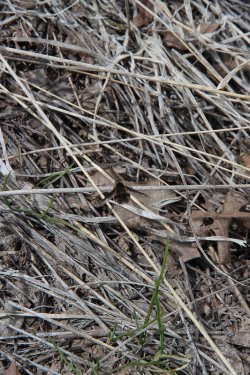 A bee fly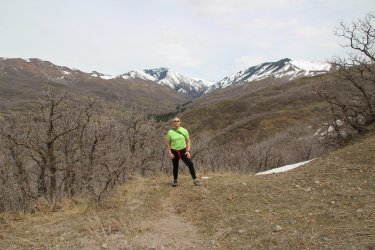 About 60 degrees today. Just after this shot, we heard some wild turkeys off in the scrub oak.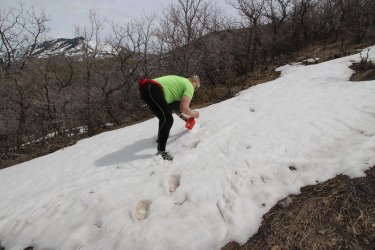 Had to refill the canteen on the way up the ridge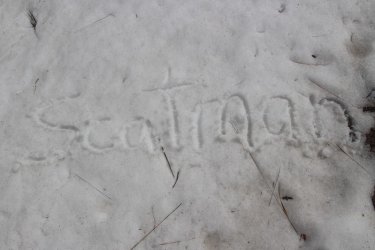 Now who put that there?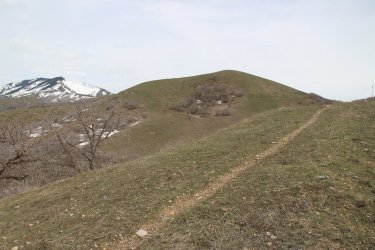 Getting close to the top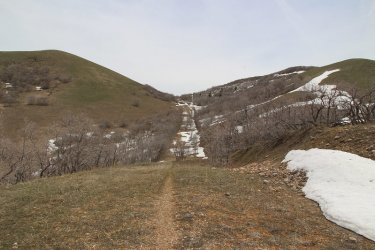 One more hill to climb to the saddle ahead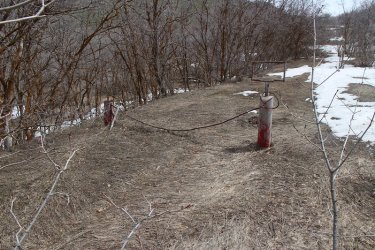 The gate near the upper end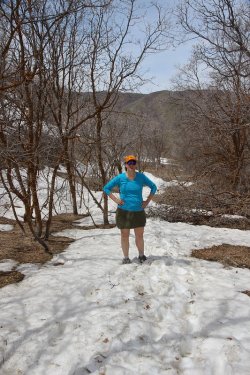 I think Sheila has had enough of this, or maybe me.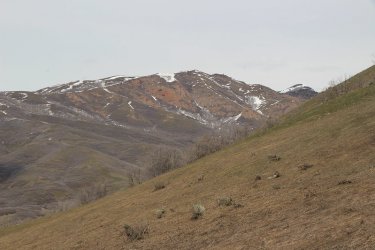 The Dude Benchmark across the canyon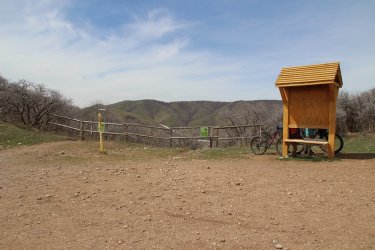 The trail pops out and onto the Bonneville Shoreline Trail. Interesting, an information sign with no information. Hmm........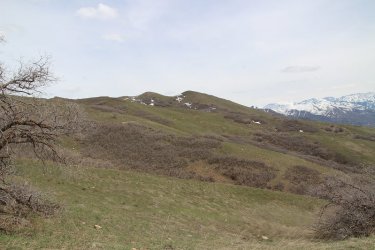 The trail intersects with the Shoreline Trail west of the Avenues Twin Peaks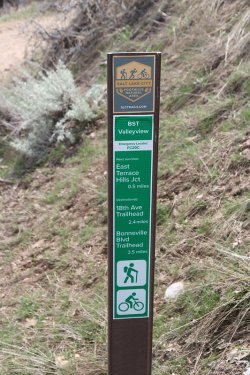 We're heading towards the 18th Ave Trailhead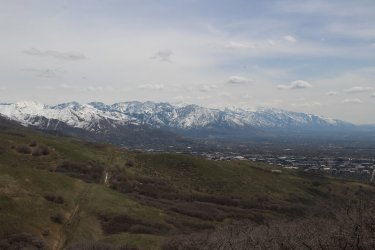 View of the Wasatch Front from the Shoreline Trail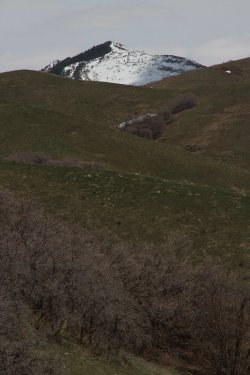 A look up the holler to the Black Mountain Ridge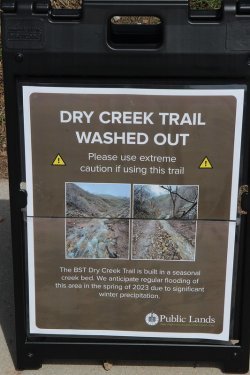 Yikes!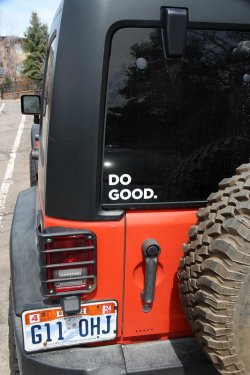 And don't forget to Do Good! This Jeep was parked at the trailhead, and just after
passing this Jeep, Sheila and I saw a bobcat run across the road in front of us. Pretty
cool!
The End.