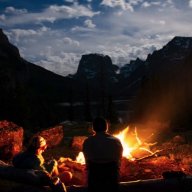 Joined

May 3, 2018
Messages

288
A few weekends ago my wife and I did an overnight trip to the Chelan-Sawtooth Range. The prime attraction of this area is basically every tree above 7000 feet is basically a larch tree. Which is a light green pine that changes to gold in the fall. The average trail elevation here is abnormally higher than the rest of the cascades due to its geo location. For instance a pass we went over was 8000ft. If we were to be 30-50 miles west being at 8000 feet would put us into some crazy glacier territory.
Only wildlife we saw the whole weekend. This area had more squirrels than the rest of the state combined. Like seriously... Every other tree had these guys yelling at us or dropping stuff near us.
After a REALLY boring 5.5 mile forest walk and about 3200ft elevation gain we broke out of the trees into Merchants Basin. I initially was disappointed by the lack of larch trees. We had to gain a BIT more elevation before they showed up in force.
Last look at Merchants Basin for the day before we head up to Sunrise Lake. We will walk the rest of it in the morning to get over the 8000ft pass.
Larches! Some trying to change colors early too! We push the final 300ft elevation gain to Sunrise.
Sunrise lake. Almost caught a fish too! Got it within 20 feet of me before it broke away. Newbie fisher so any tips would be great!
Sunrise lake Drainage looking at Merchants Basin and Martin Peak. The 8000ft pass is the first big notch to the right of the summit.
Night rolled in and a nasty thunderstorm hit. It seem to have got caught in the Merchants Basin area as it sounded like a warzone and went on for a few hours. We got very high winds which thankfully the tent held up in. Super impressed with the cheap $40 walmart sportsman tent lol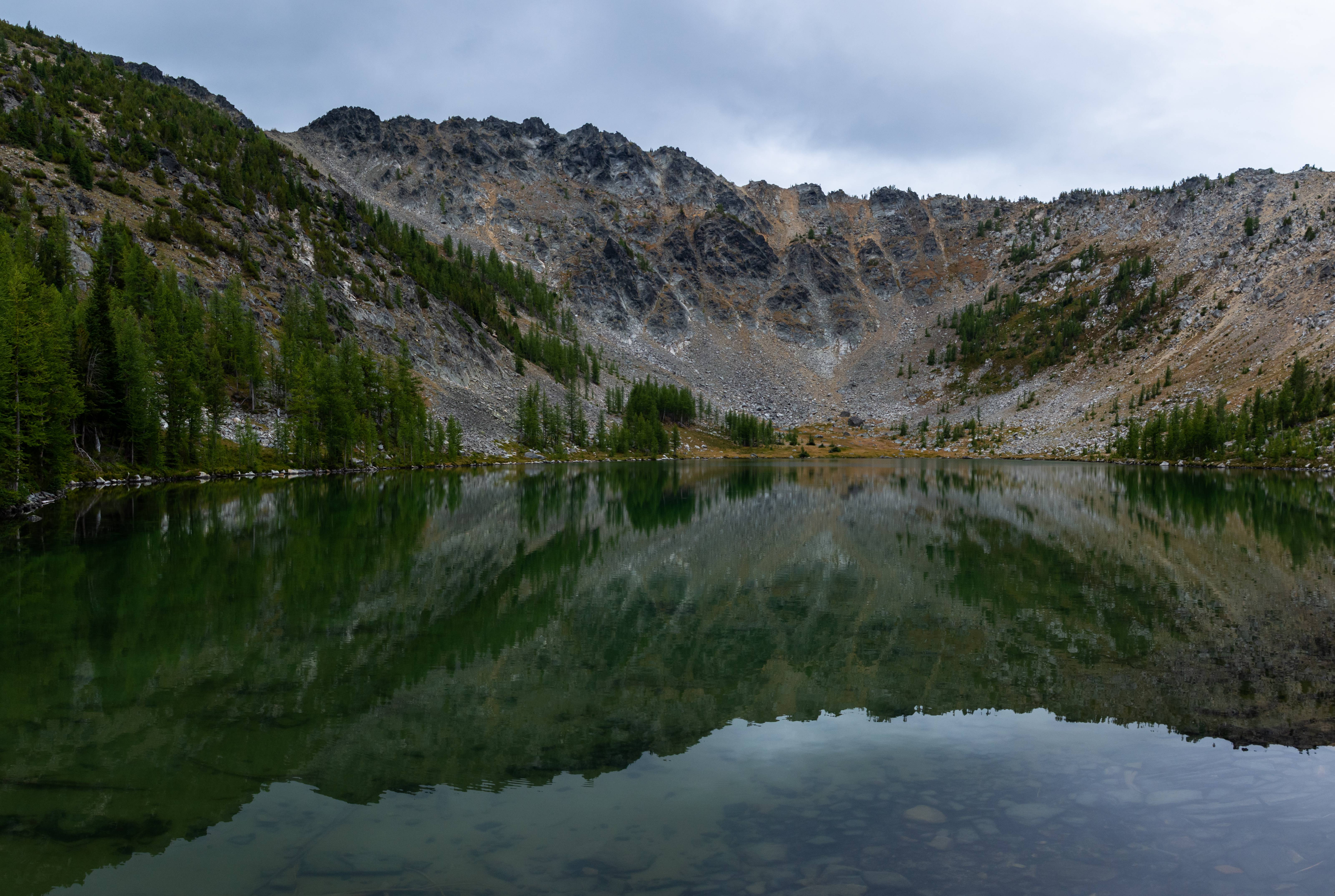 Sunrise Lake in the morning. Cloudy day lacking sunrise!
Headed up Merchants Basin.
Unfortunately we got socked in at the pass.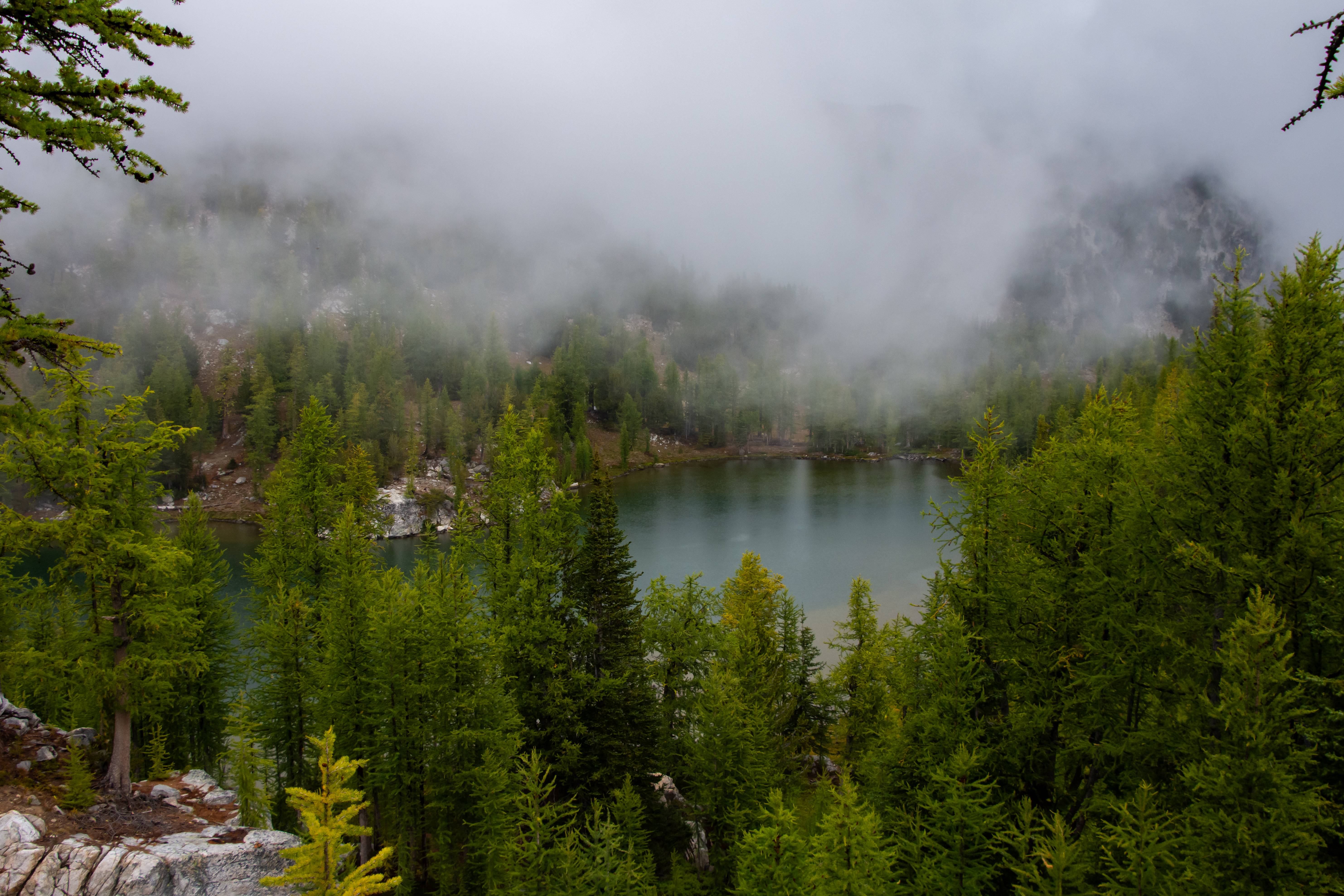 Cooney Lake. Didn't hang around for long because the thunder storm was rolling back in and it started to rain hard. We called it and booked it down the mountain. One thing we loved most of the trip though, despite spending little time there, was the larch forests around cooney lake.
Overall good first impression of the Chelan-Sawtooths. Seems like a great area for fall hikes especially larch season.