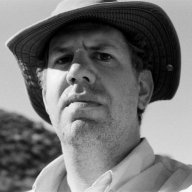 Joined

Oct 6, 2021
Messages

17
Hi folks, this is a trip report from Cheesebox Canyon last fall, October 27–30, 2022. I'll be posting each day separately in this thread.
---
Day 1

​We parked not far of Highway 95, immediately across from the canyon mouth. From here, there is a social trail that ledge-hops down to the White Canyon wash, then crosses to pick up a ledge that one can follow into Cheesebox Canyon. (Access directly into Cheesebox from White Canyon is blocked by falls.) The plan was to follow this, then go a few miles up Cheesebox to a spectacular and unique campsite I've used before.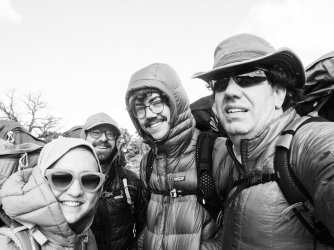 Trip participants, L–R: Madeleine Albright, Richard Milhous Nixon, Spiro Agnew, and myself. It was windy and cold as hell at the trailhead. Also, please note how eligible Mr. Agnew is.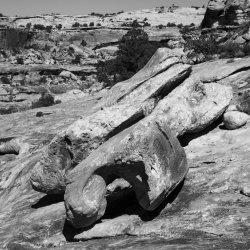 Wind-blown boulders on the ledge in White Canyon that we followed to Cheesebox.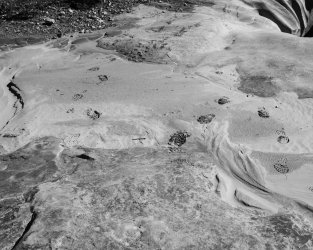 Our footprints above one of the falls that prevent access to the Cheesebox canyon floor from White Canyon.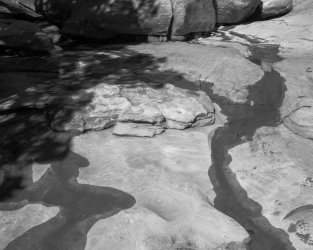 A trickle of water was flowing down the canyon throughout the part we visited.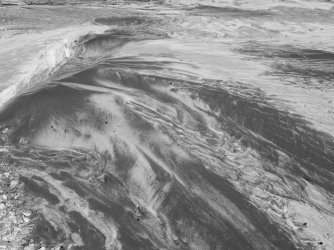 Sand patterns in lower Cheesebox.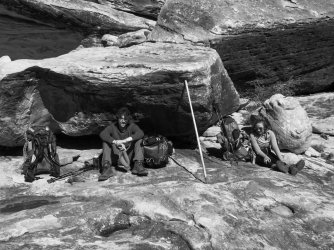 Mr. Agnew and Ms. Albright taking a break. Both of these individuals were firmly Gen Z, which made for a large quantity of amusement on my part.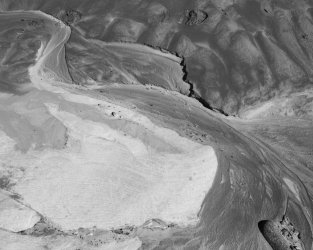 Mini-delta in the sand.

After reaching camp, I spotted a trickle of water on the canyon wall across from camp. I went to check it out, in hopes of obtaining some clear water, since the pools in Cheesebox were quite muddy.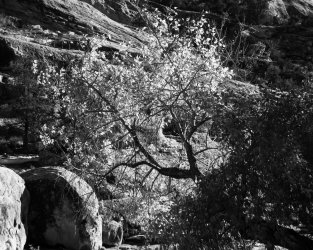 Cottonwood tree near camp.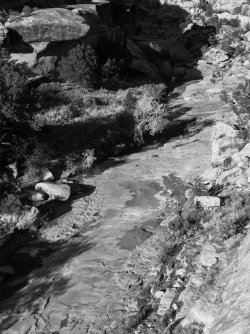 Looking up-canyon towards camp while ascending towards the possible spring.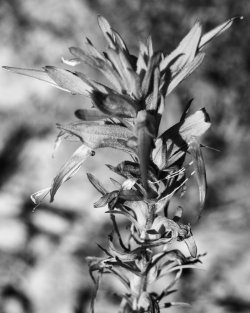 Indian paintbrush, I think.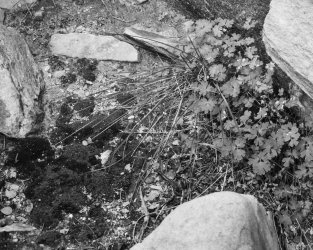 Greenery at a seep in the canyon wall.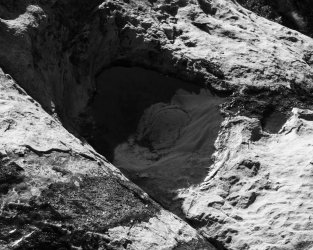 There was, in fact, a modest spring happening. This pool was about half empty after I filled my water bags.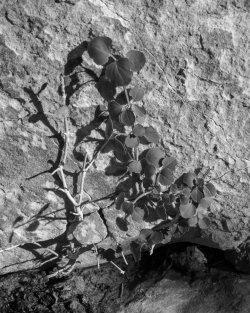 Brush growing out of moist cracks in the rock.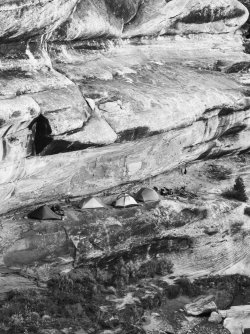 Camp. It's a pretty amazing place to stay, IMO. Access is from the right.
Last edited: