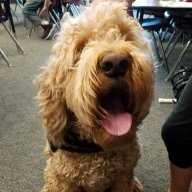 Joined

Jan 18, 2013
Messages

12
With wildfires in other places that we've been planning on taking the kids for a hike this week, we've settled on starting a 3-day backpacking/hiking trip with our kids ( 3 teen daughters and an 8-year-old boy) in the Ashdown Gorge area just below Cedar Breaks on Cedar Mountain. Here's our planned itinerary:

Day 1: We'll start down Rattlesnake and camp at the intersection of Rattlesnake and High Mountain. ~5 miles of hiking with packs.
Day 2: With day-packs-- we'll hike up and back down High Mountain trail, and camp back at the same spot. ~7.5 miles
Day 3: Finish the hike down Ashdown Gorge ~4 miles, and drive up to pick up our second vehicle.

Questions-- If you've done this hike, are there enough trees to sleep in a hammock? Enough trees to sleep in 6 hammocks?

How reliable is the water in Ashdown Gorge and Rattlesnake Creek?

Anything else I should know about this hike?

We have done backpacking trips with each of our older kids (starting a little bit older than our boy is now) and lots of hiking with all of them. They are solid hikers and comfortable in the outdoors and with longer distances. I don't anticipate a lot of trouble with this hike for the kids. They're pretty tough.
Last edited: