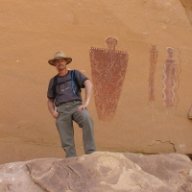 Joined

Jun 14, 2012
Messages

715
On the evening of Thursday the 14th, I pulled off the highway onto Cigarette springs road and proceeded down the dirt track to where it dead ends at the head of a Road canyon tributary. There I unfolded my cot and unrolled my sleeping bag. Gotta love only 2 minutes to setup camp.
There was still an hour of daylight left and I felt like taking a walk after the 6 hour drive to get here. So I started off across the mesa, with absolutely no destination in mind, just stretching my legs. About 20 minutes later I noticed two stones of typical Anasazi building cobble size and shape, standing vertically and at right angles to each other. Only two stones, not even stacked, but it sure looked suspicious to me so I walked over for a closer look.
Sure enough, small mesa top site. Potsherds and flint chips scattered on the ground. A few yards from the two stones that had alerted me to the sites was a more profuse scattering of building cobbles, all overgrown with sage and cactus. And a few yards beyond that, this: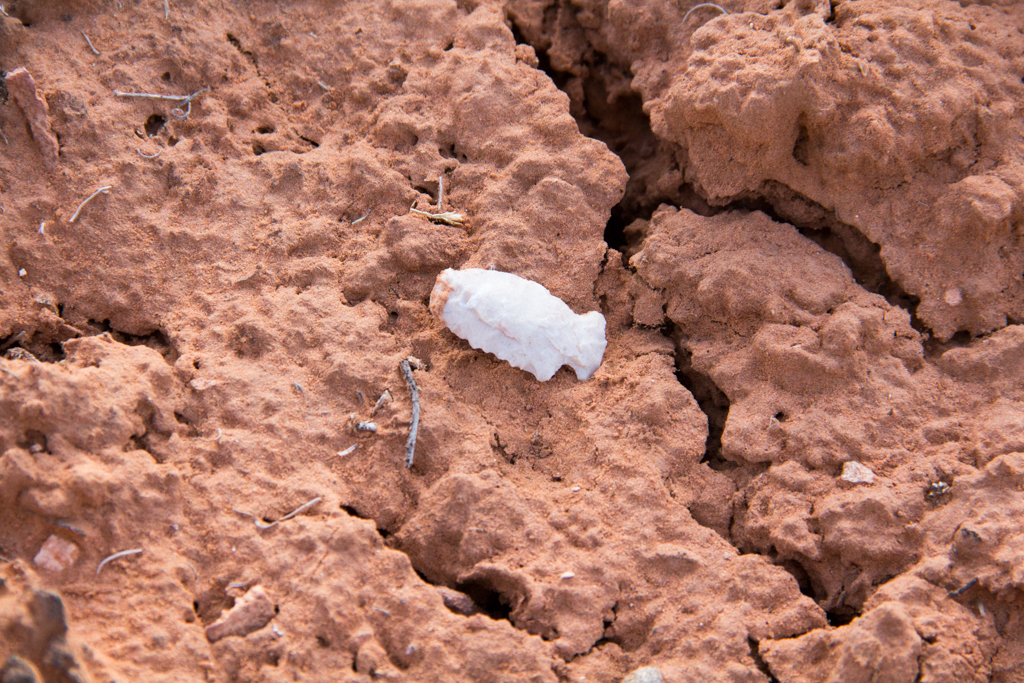 Nothing particularly unusual about stumbling across a site like this on Cedar Mesa. And certainly nothing special about this particular site. But after a long winter up north, being able to take a short walk and find it sure felt awful dang good!
Darkness was falling by the time I arrived back at camp. Not feeling ambitious, I made a very small fire in the existing stone ring and quickly roasted a couple brats over the coals for my dinner, washed down with a few fingers of Rye. Then it was early to bed, for my first night under the open stars in far too long.
Up at dawn, I lingered over a second cup of coffee and smoked a cigar watching the light come on and the colors fill in. Then after stowing my gear in the Jeep, I drove to the Citadel trail head. After a long cold winter, walking the rim of Road Canyon in shirtsleeves on a fine March morning was just about as good as it gets!
A few pics of the Citadel and the awesome bridge like approach to it.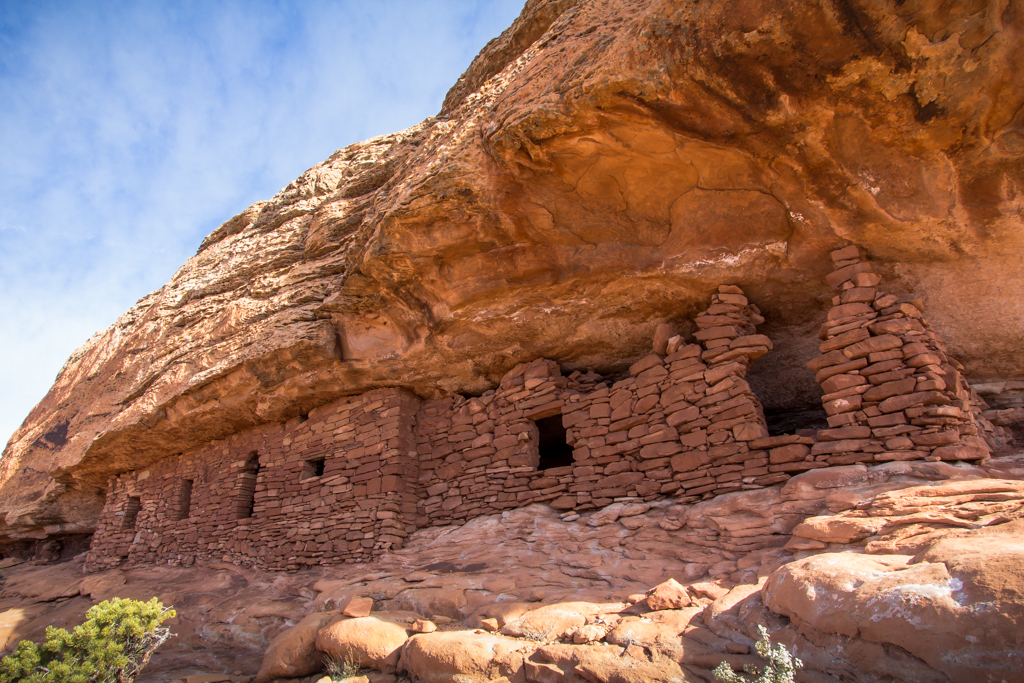 Continued...
Featured image for home page: