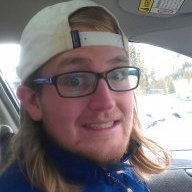 {insert witty remark here}
Joined

Jan 22, 2012
Messages

151
There is a very good chance I will need to relocate to southern utah in the near future. I'm trying to figure out what is the better living destination between the two cities.

What's important to me:
-access to outdoors for backpacking, climbing and canyoneering. Both seem to be pretty good if a bit different.
-indoor climbing. As far as I've been able to tell the only indoor climbing in these two cities is the Spot bouldering in St. george. I'd really like to be able to go pull on some plastic at night/when weather is not ideal for outdoor.
-affordable. I'll be gone a ton, so I don't care about having the nicest place. I'd rather save the $$ for grad school.
-ability to get a good drink
-have a crowd that's in their mid 20's.

St. george seems more refined, bigger, lower elevation so better winter but super hot summers and I'm leaning more towards that route. The one thing that cedar seems to have over george is brian head and alpine access.

I'm curious as to what BCPers think of the two cities.

Thanks!