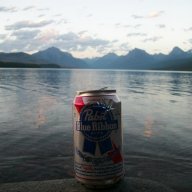 Joined

Apr 1, 2014
Messages

878
This is a fun 3 day backpack I did last April. It includes both Upper and Lower Spring Canyon, Grand Wash, the Frying Pan Trail, and the Sulphur Creek Route. I started and ended at Holt Draw. The last few miles up Sulphur Creek were outside the park boundary. I did not take many pictures, but will post what I have below in a mini trip report. I do have a trip video which is all footage you can watch here:
Now here is the route maps:
Day one I started at Holt Draw, and hiked a few miles before reaching Upper Spring Canyon. The canyon is more open in the upper section. Still pretty.
Water was plentiful in several spots as I got closer to the Chimney Rock Canyon junction. I set up camp above a large bend in the canyon, maybe a mile before the junction.
Day 2 I hiked all the way down Lower Spring Canyon. I did not take any pictures while in this section, and I don't remember why. I do have some good video clips in my trip video above. I really enjoy the lower canyon, one of the highlights of this trip. There is another spring down the canyon, and a pour off you bypass on a short side trail. I had to cross the Freemont River when I reached the end of the canyon. It was pretty easy. I've done this before earlier in the spring, and its a lot colder and deeper.
After crossing the river, I followed the road south for a few minutes, before heading into Grand Wash. There is a nice short stretch of narrow, and then it opens up a bit. Again, minimal pictures.
Next up I climbed up the Frying Pan Trail, passing Cassidy Arch.
The wind was strong and cold, so I decided to drop down a little bit to camp.
Day 3 was sunny and cool. I headed down into Cohab Canyon, and then dropped down to the visitor center.
Next up was Sulphur Creek. I had been looking at this route for several years, but never had the chance to do it. I was impressed. A very fun hike. I enjoyed it so much, that I hiked it again a few days later with
@McGimpkins
. To enhance this report, I've include a few of the photos from both trips. The water was higher and faster on my first trip through. There are 3 waterfalls to get past, all easy stuff. But it feels like your on a Disney ride when walking up the creek. Very cool.
It took me longer than I though to get all the way back to my vehicle at Holt Draw. It was a few hours of hiking outside the park boundary. The section outside the park is pretty, and nice campsites exist. Then it opens up into to cow country. Awesome trip.