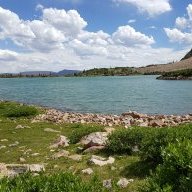 Joined

Aug 8, 2016
Messages

2,071
My wife and I are heading out in the fifth wheel this coming Sunday for eight days in Torrey. Looking for some suggestions on what to see/do in Capital Reef NP and environs.
My wife does not hike so I'm looking for some road trips to see the sights. I have a 4wd Silverado so off-road is okay as long as it's not too crazy. Paved also works (she would say preferred
)
Also I'll be working Mon-Weds so I'm looking for some short, non-technical, must-see day hikes. I'm hoping to do Upper Muley Twist as a long day hike one of the days but other hikes will need to be shorter so I'm not away from "home" too much.
Never been to Torrey or CRNP so I'm excited to see what it's all about. Suggestions?
Sent from my iPad using Tapatalk