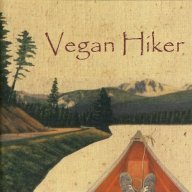 Joined

Jul 5, 2014
Messages

2,094
This is Part 3 of a four-part trip report covering a two-week backpacking and canoeing trip in April of 2016. I covered 134 miles on the trip, mostly in Canyonlands National Park. Of these 134 miles, 82 miles were spent backpacking and 52 miles were spent in a canoe. The first week of the trip was a solo backpack in the Needles. I then exited the desert to meet up with @Chuck the Mauler and two of his buddies from Michigan who joined me for the second week of the trip. After meeting up with them, we spent a night camping outside of Moab before kicking off week 2, which consisted of a 3-night river trip down the Colorado River from Potash to Spanish Bottom, followed by 4 days backpacking in the Maze.
The four reports are organized as follows:
Part 1 – From NYC to Elephant Canyon (Click HERE to view Part 1)
Part 2 – Chesler Park and Druid Arch (Click HERE to view Part 2)
Part 3 – Colorado River; Potash to Spanish Bottom (Currently Viewing)
Part 4 – The Maze District (Click HERE to view Part 4)
An extra big "thank you" to all of the BCP members who helped me plan this trip. Especially @Nick, @slc_dan and @Joey for patiently answering all of my questions (for literally months) and all the members who authored the dozens of Canyonlands trip reports I was able to pore through.
Part 3 – Colorado River; Potash to Spanish Bottom
After a week backpacking solo in the Needles, I was looking forward to having some good company for week 2 of the trip. I temporarily exited Canyonlands NP for one night so I could pick up
@Chuck the Mauler
, Matt, and Dave. The night before they landed, I checked into the Best Western in SLC which is about 5 minutes from the airport, did a load of laundry, took a nice long shower, and headed out for some real food. I had it narrowed down to the Vertical Diner (a vegan diner in SLC I had ate at once before) and the Noodle Company. I opted for the fancy soda machine with free refills at the Noodle Company.
The next morning, I picked up the guys at the airport. I had backpacked with Chuck before in the Tetons but this would be my first time meeting Matt and Dave. I could tell immediately that they were going to be a lot of fun to be around. We headed towards Moab in the rental Suburban - they were out of sedans when I arrived a week earlier and offered me a free upgrade, I said "I'll take the biggest thing you have".
We used the Moab outfitter Tex's Riverways for our river gear and transport and were scheduled to set sail the next morning, so we needed to find a convenient place to camp that night around Moab. I'll never again turn down any desert advice that
@slc_dan
or
@Nick
give me. They both advised stopping well north of Moab and camping near Green River. Unfortunately, we didn't take that advice and instead followed a lead that a Park Ranger gave me a week earlier. She recommended camping at the Sand Flats Recreation Area and said it rarely fills up. Well… it was filled up. We then followed a lead that Chuck had gotten to check out the camping areas along Kane Creek Road. What we found there somewhat resembled camping I guess you could say. It was reminiscent of tailgating at an NFL game, but was more like attending Lollapalooza; except the Red Hot Chili Peppers didn't come out and play a set. We met some interesting locals that were there to do some jeeping (sidenote: when I returned home, my wife found it fascinating that jeeping is used as a verb out west). We ended up learning a valuable lesson about Moab camping that night. When we arrived, we noticed that the fire rings were few and far between; like one per every 10 sites. We figured, hey; let's take one of the spots with a fire ring! Little did we know, those fire rings are sort of communal. When we retired to our tents early that evening, we were about 25 feet from a fire ring that people congregated around, not so quietly, until around 1 am. Lying in my tent that night, I swore I'd never pass on advice from
@Nick
,
@slc_dan
, or any other knowledgeable BCP'ers when flying out to their neck of the woods. And this concludes my camping in Moab rant.
The next morning, we grabbed breakfast and arrived at Tex's amidst some really strong wind gusts. Tex informed us that they had gotten reports that the wind out on the Colorado was pretty bad. (This was also the same date that
@Nick
reported 50 mph winds further south on the Colorado in his "Dark to Cataract to Hite" trip report). Tex recommended that we secure the canoes together with a T-Cat to avoid capsizing which we were told was a good possibility in those winds. While we discussed whether to pay for the T-Cat, he told us they'd throw it in for free. I guess that's how strongly they felt we should use it. When we arrived at Potash, the wind was howling and the guy dropping us off suggested we go about a mile, stop at the first campsite, and hope for better conditions the next morning. However, we ended up doing 12 miles that first day despite the headwind and having our canoes shackled together. We took in a good amount of water and were constantly bilging, but we just too damn excited about finally being out on the river. We were up to the challenge and kept going despite the large chop at times, and the erratic, strong winds.
I don't really have any pictures from during the bad wind and chop since I kept my camera tucked away in a dry bag during those times, but here are some pics from day 1 on the river during some times when the wind calmed down.
Our canoes shortly after putting-in at Potash. I think this was our first break to stop and stretch a little.
Chuck and Dave manned the front on day 1. During the rough chop they took in quite a bit of water. I felt bad laughing. Kind of how you feel bad, but can't help but laugh when you see people fall.
Despite the wind, we were pretty captivated by the scenery. Chuck paddles in front of me below.
Up river, closer to Potash, suitable campsites seemed plentiful. We'd learn the next day that's not always the case. Below, Chuck and Dave are debating the campsite on the left. We couldn't decide, so Dave stepped up and suggested we keep moving.
The further we traveled down the river, the narrower and taller it became. It was such a different experience than the first week. The colors, the vegetation, everything was different; and it was all wonderful.
We eventually stopped on a sand bar island which split the river in two. We decided we'd camp there for the night. The site was exposed to the wind, but fortunately the wind started to die down shortly after setting up our tents. It turned out to be a great campsite. After setting up our tents, we built a fire, ate dinner, and marveled at the clear sky while gathering around the campfire.
Chuck taking in the campsite with his camera
Some pics walking around exploring our island campsite
I struggle with night shots, but Chuck let me borrow his tripod since I had left mine behind week 2 and I tried a few despite the bright moon. This was looking up the canyon downstream. The direction we'd be heading the next morning.
We woke up to a windless morning and smooth calm waters. A few pics before the warm sun rose above the canyon walls.
Day 2 on the river we had perfect weather and we ended up banging out 30 miles. Getting on the river a little after 9 am, the river was placid.
We stopped several times to break for food, stretching, etc. This was one of the spots we broke for lunch.
We could have removed the T-Cat at this point but figured we were making good time with it on and enjoyed being able to communicate easily, so we figured we'd leave it on. It was almost like a catamaran boat. Sure they're kind of like training wheels for canoes, but we weren't there for any style points.
Matt and I manned the front for most of day 2. With us up front and Chuck and Dave out of our view, I'm pretty sure they put their paddles down, munched on ibuprofen, put their feet up, and napped.
This place is just beautiful. I know this isn't the Grand Canyon, but I couldn't help but think about how poetically the Emerald Mile spoke of the Colorado.
You can't paddle 30 miles in a day without multiple breaks. Chuck resting some more.
Around 5:30 or so, we decided we'd stop at the next campsite we passed. Unfortunately we were about to go through "the loop", which although beautiful, was difficult to find a campsite in. We paddled for about another hour before finally finding a place to camp.
"The Loop" was a really interesting section. The sandbars and tamarisk trees were replaced by rock walls. Unfortunately, we were at the end of a long day and racing the sun so I took very few pictures.
We ended up camping on a ledge about 2.5 feet above the river. It turned out to be a decent site as it was flat and easy to stake our tents. We ate dinner around the campfire again feeling good about the mileage we had done that day. We had done 42 of the 52 miles to Spanish Bottom. We knew we'd make it to Spanish Bottom the next day but were undecided on whether to camp at the bottom or get an early start heading up to the Maze. We decided to play it by ear.
Back on the water for day 3 on the river, the wind started out calm, but picked furiously a few miles in. At times it felt as if the wind stopped us in our tracks and we had to paddle our asses off to avoid moving backwards. We stopped at the "Danger, Cataract Canyon Ahead" sign and signed up in the register for a campsite at Spanish Bottom. We were the only ones who had signed up for a campsite.
A rare calm moment on day 3
We knew we only had 4 miles to go when we finally made it to the Colorado/Green confluence. I didn't get a good picture of it since we were battling a lot of wind, but there it is in the picture below. It felt like it took an hour to make it through the confluence with the strong wind gusts that would come and go.
Dave and Chuck working hard.
We made it to Spanish Bottom nice and early. We cleaned up the canoes and tied them securely to the trees. We would be leaving them tied up there for a few days while we backpacked in the Maze. After a mid-day nap and setting up camp. I took a stroll around a trail that headed down river. I didn't stray far, but it felt great to be walking around on land and I was exciting to get up into the Maze the next morning. While I napped, Matt scouted out the trail up to the Doll House. As it got dark, we had our last fire of the trip (no fires allowed in the Maze) and cooked the last of our hotdogs on the fire. I had leftover Tofu Pups (vegan hot dogs) but there were no takers despite the fact that Chuck, Matt and Dave ran out of their regular hot dogs. So I gladly gorged myself knowing it was back to freeze dried food from that point on.
Looking back at Spanish Bottom during a stroll before dinner
We enjoyed our last night on the river but were excited to begin our 4 day backpack of the Maze the next morning. Those cliffs behind us don't look like much of a climb, but the according to my Gaia GPS tracks the next morning, it was a 1,018 foot climb. iPhone pic of our last night on the river.
To be continued…
Last edited: