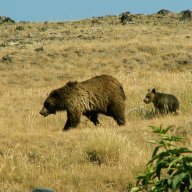 Joined

Jan 23, 2012
Messages

601
I have some questions for those that have experience in Canyoneering/Rappelling. Such as
Nick
,
lostlandscapes
,
blueeyes
,
Dan
. These people are just the few that I know of who have experience. If anyone else has experience please chime in. I know Dan & blueeyes are at Freezefest so maybe we can get some info from them also when they return. This thread is not just for me, but anyone that is a noob or has only some experience like me in canyoneering/rappelling that would like info.
What would you recommend for a descending device?
ATC, figure 8, Pirana, sterling ATS?
What kind of caribiner?
Screw lock or Auto ball lock?
What kind of harness?
I know they range from $45-$150 Are the less expensive ones just as good as the pricey ones.
Do you recommend an ascender or are these just for more technical canyons?
What type of rope?
Static, Dynamic etc..
Helmets?
I'm assuming whatever helmet feels comfortable.
-Thanks-