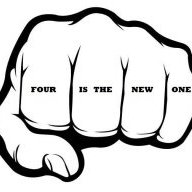 Joined

Jan 17, 2012
Messages

150
Canon XSI - used, but good condition - little wear to the body, light scratches to the LCD - $250 obo.

Canon 18-55mm EF-S lens - used, good condition - $50 obo

Canon 55-250mm 4-5.6 EF-S lens- used, EXCELLENT condition - $175 obo

For the group above - if you buy as a package - $435. Kit still sells for $450 - $700 new

Sigma 8-16mm F4.5-5.6 DC - used, EXCELLENT condition - $525.00 obo

Camera body will include 3 batteries - 1 CANON, 2 aftermarket, charger and wireless/wired remotes.

Also have a after market grip+intervalometer. Works well, with both Canon batteries and AA's. - will include with camera body.

Getting rid of these so I can go mirrorless. going to post on KSL today - Ebay later in the week, so let me know of any interest here before I do.