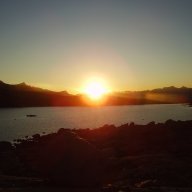 Joined

Jan 23, 2015
Messages

56
Over spring break, I took my oldest daughter (13) on her first true backpacking trip, in that she carried all of her personal gear and a portion of our shared gear and food in an overnight pack for a fairly long distance. Our destination was Henry W. Coe State Park, a wonderful, hidden gem of a place that is not particularly well known, even to many Californians, in spite of the fact that it is one of California's largest State Parks at 87,000 acres, none of which are accessible to the public by motorized vehicle.
Of some concern was that Henry Coe can be a tough place to hike. Many of the trails are former ranch roads that run straight up and down the many ridges or follow the ridges like roller coasters. It is generally difficult to hike anywhere in Henry Coe for more than a mile and half or so without having to content with some steep grades. But there is one easy hike, with a lovely campsite near an idyllic pond: Frog Lake. The perfect destination for an introduction to Henry Coe. Brenda proved to be very a strong hiker and wasn't particularly challenged by the hike but we had a wonderful time together enjoying nature, hiking, fishing, reading, relaxing.
Manzanita Point Road out of park HQ is a lovely walk.
Soon we take Flat Frog Trail north.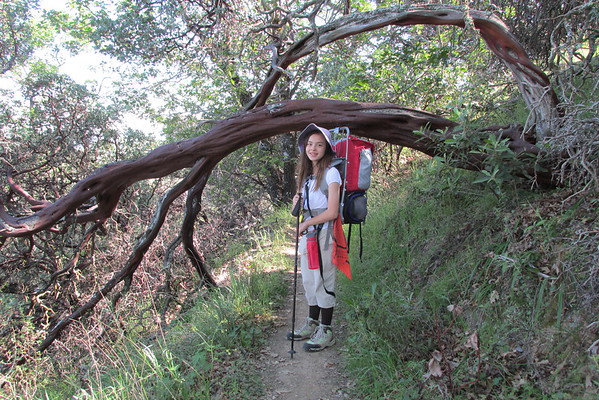 There are essentially two routes to Frog Lake, Hobbs Road and Flat Frog Trail. Flat Frog is a mile longer, but much gentler grade and very pleasant walking in the afternoon.
After 3 miles, we cross Little Fork Coyote Creek
Camp is in a pleasant spot above Frog Lake. Backcountry campsites in the west region of the park are on a reservation basis- with at-large camping not permitted- which limits impact and ensures some privacy. Frog Lake has only one site, so other than passersby along the adjacent road/trail possibly using the outhouse or spending time at the pond, there is some solitude.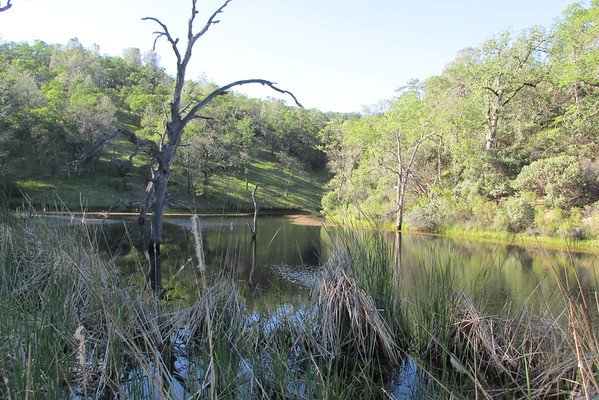 The following morning, we took a short dayhike loop up Hobbs Road towards Middle Ridge and back down.
Looking towards the Santa Clara Valley.
A nice spot for a snack with a view towards Blue Ridge.
We topped off our water bag and water bottles with clear water from this spring. Frog Lake water is rich with tannin, though fine to drink once filtered.
Caught a small Bluegill.
This friendly fellow seemed to be watching Brenda watch him.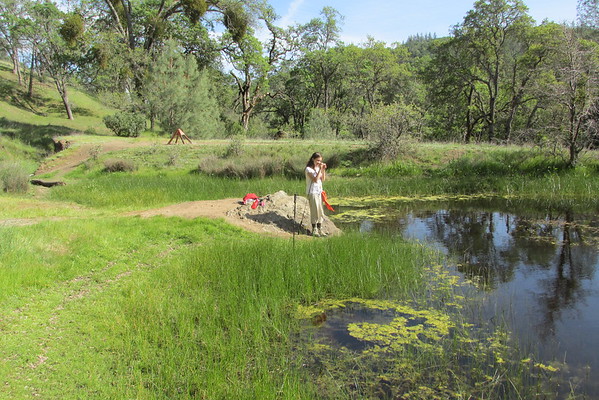 One of the many large and bellicose bullfrogs residing at Frog Lake.
We had some visitors the next morning.
Fog rolled in our final morning, a bit chilly. Not uncommon.
Farewell to Frog Lake.
Heading out by way of Hobbs Road.
Then a short cut down by way of the Monument Trail.