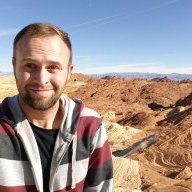 Joined

Jan 19, 2012
Messages

739
Recently returned from a quick overnighter to Big Rock Candy Mountain Area. We (wife and myself) stayed at the "resort," went white water rafting, biking (along the bike/running path along the Sevier River and Fremont Indian State Park) and found a little bit of time to explore a little piece of my favorite mountain range in Utah, the Tushars (probably my favorite because it is relatively close to Washington County).
The only hike we did was the Bullion Canyon Falls trail it was about a 2 mile moderate out and back hike. The trail is signed (at times confusing, I think we passed 2-3 signs at different parts of the trail that all said 1 mile even though they were pretty spread out). Along the way there are vistas of some of the peaks of the Tushars, other waterfalls (cascade falls)
, old gold mining artifacts, mines, tailing and structures
but the highlight of the hike is Bullion Falls.
Apparently this area was a pretty hot place for gold mining in the early 20th century. There are still numerous structures still standing and an outdoor interpretive museum very close to the Bullion Falls trailhead called Miners Park with lots of artifacts. Well worth the extra time.
After the hike and exploration of the mining history we left the Bullion Canyon road and drove up the Cottonwood Canyon Road (CCR). CCR takes you close to the summit of 11,500+ ft Mount Brigham (I wanted to bag this peak but it was getting late and ...) regardless the drive provided dramatic vistas of the numerous peaks, and valleys and would be insanely awesome during fall when the quakies leaves are changing. There were also too many gold mines and structures to stop at but for sure I will be back in this area soon to bag some peaks and hopefully find a gold nugget or two